CoolSculpting® Elite, Versatility, and You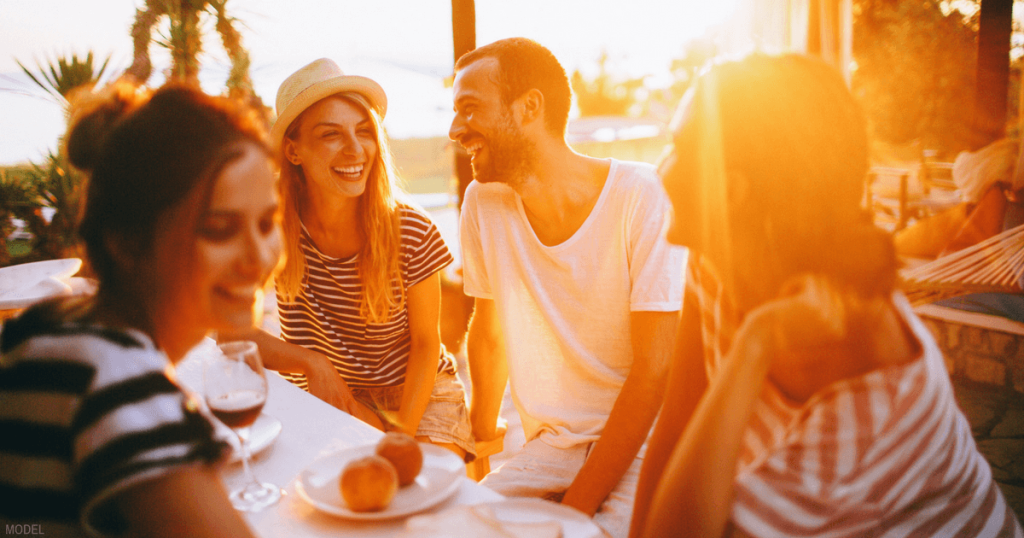 If you don't know the back story of CoolSculpting, it goes like this: A pair of Harvard scientists noticed that some children got dimples in their cheeks after sucking on popsicles. That meant cold could target fat without damaging other tissues. Their research led to the development of Cryolipolysis, the proven science that is the basis of the CoolSculpting Elite treatments we offer our Fort Worth, Abilene, and Mansfield patients.
What areas of the body can be treated with CoolSculpting Elite?
That dimpled cheeks led to CoolSculpting Elite is a bit ironic, because cheeks are one of the few areas the procedure doesn't treat. The versatile nonsurgical fat reduction treatment targets several areas, thanks to a range of applicators customized for different parts of the body. Those areas include:
The chin: The CoolMini™ applicator fits snugly beneath the chin. Patients who want to reduce the fat that can cause the appearance of a double chin choose CoolSculpting Elite because it doesn't involve incisions or injections.
Upper arms: The CoolAdvantage Petite™ applicator is designed to specifically treat these trouble spots where fat tends to accumulate.
The back: The FDA has approved the use of CoolSculpting to reduce back fat.
The bra line: The "evil twin" of muffin tops, the bra bulge is a popular treatment area. My wife, Sara, can provide a personal testament to CoolSculpting's effectiveness after having the procedure shown via Facebook Live.
The thighs (both inner and outer): Areas of "non-pinchable" fat — such as that found on the outer thighs — can be treated with the CoolSmooth PRO™ applicator.
As you can tell, CoolSculpting Elite isn't a one-size-fits-all treatment. We customize procedures based on the needs of each patient and can choose the most appropriate applicator to get the best results. You can learn more about what happens before, during, and after a CoolSculpting treatment in a related blog post.
Of course, the most popular treatment areas remain the abdomen and the hips (the "love handles" or "muffin top.") A study published in Dermatologic Surgery found that the treatment reduced the patients' fat layer thickness by 23% within 3 months of treatment, with cryolipolysis most effective at treating the back, abdomen, and flank.
You can view our patients' CoolSculpting before-and-after photos to see how effective the procedure can be in trimming those common trouble spots.
Which is better, liposuction or CoolSculpting?
CoolSculpting is a great choice for men and women who exercise and watch what they eat but find that they can't get rid of troublesome fat in certain areas of the body. They may benefit from liposuction, but really don't want to undergo a surgical procedure. As effective as CoolSculpting is, however, patients whose goals require more substantial fat reduction may want to consider liposuction.
For liposuction patients at my Fort Worth practice, I often use VASERLipo®, a technique using ultrasound technology that is gentler and less invasive than other types of liposuction.
If you're frustrated with pockets of fat that don't respond to consistent exercises and good nutrition, CoolSculpting may be a good option for you. Request a consultation online now or call our office at (817) 228-4315 to schedule a consultation to discuss whether CoolSculpting is right for you.
Back to Top