A few Rounds of Coolsculpting to the Flanks and Abdomen has Tightened her Tummy
*Keep in mind that each patient is unique and your results may vary.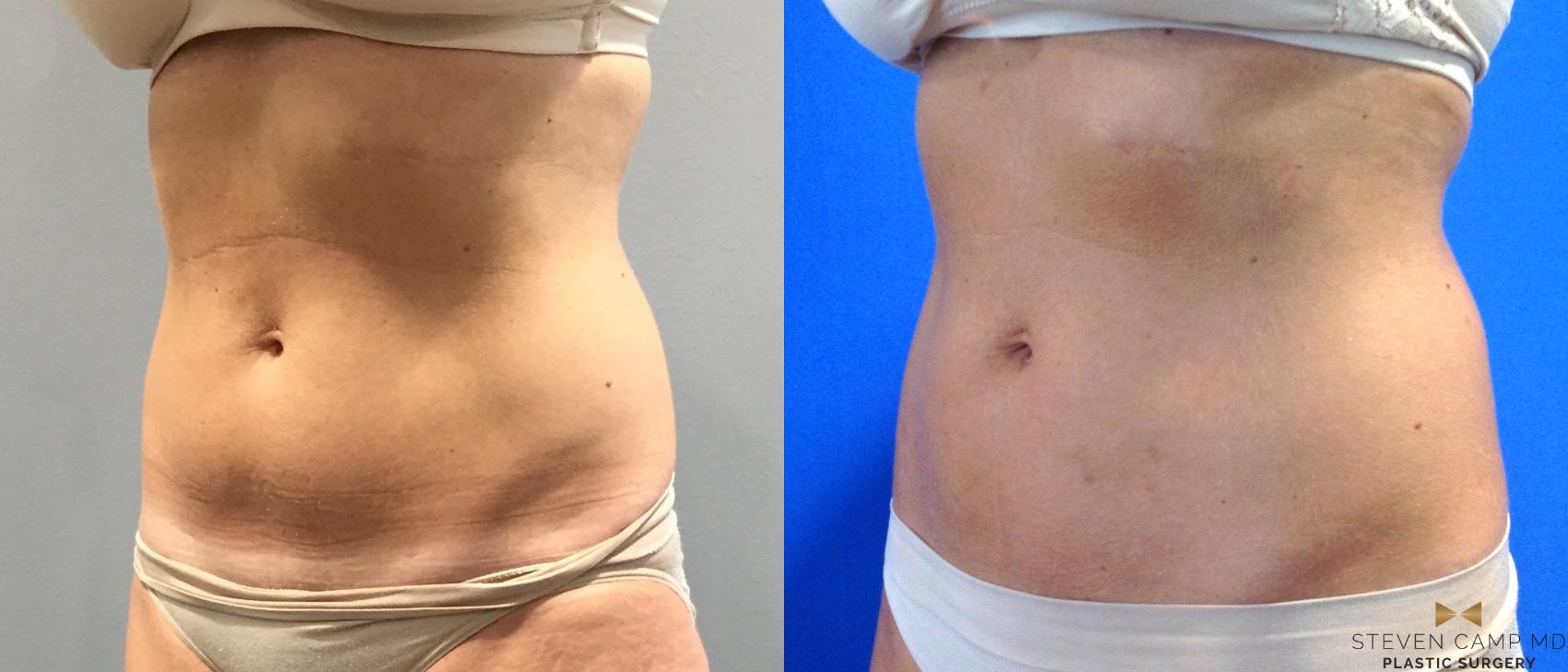 Before & After

Coolsculpting to the flanks (love handles) and abdomen helped this patient to now have a tighter midsection. She was a fabulous candidate as she is already thin with just a small amount of excess abdominal fat.
This patient visited our office and had an in-person consultation with both Dr. Camp and nurse whom would be performing the Coolsculpting treatments.
Before and after pictures were captured after the last treatment.
Treatments were placed 45 days apart with tweaks to the abdominal area still able to occur over the coming months. During her particular time with our practice, she had both Coolsculpting Advantage applicatiors placed simulatenously on the flank region with her treatment time lasting 35 minutes. For her abdomen, the patient was treated with the Coolmax applicator below her belly button. This treatment lasted 45 minutes. The patient remarked that she loved the Coolsculpting process because there was zero downtime and she was able to go out of town the same evening as her afternoon appointment.
To see if you are a Coolsculpting candidate, please call our office at 817-228-4315 or fill out the form below.
Back to Top