Breast Augmentation, Liposuction and Tummy Tuck Lead to a Wow Result
*Keep in mind that each patient is unique and your results may vary.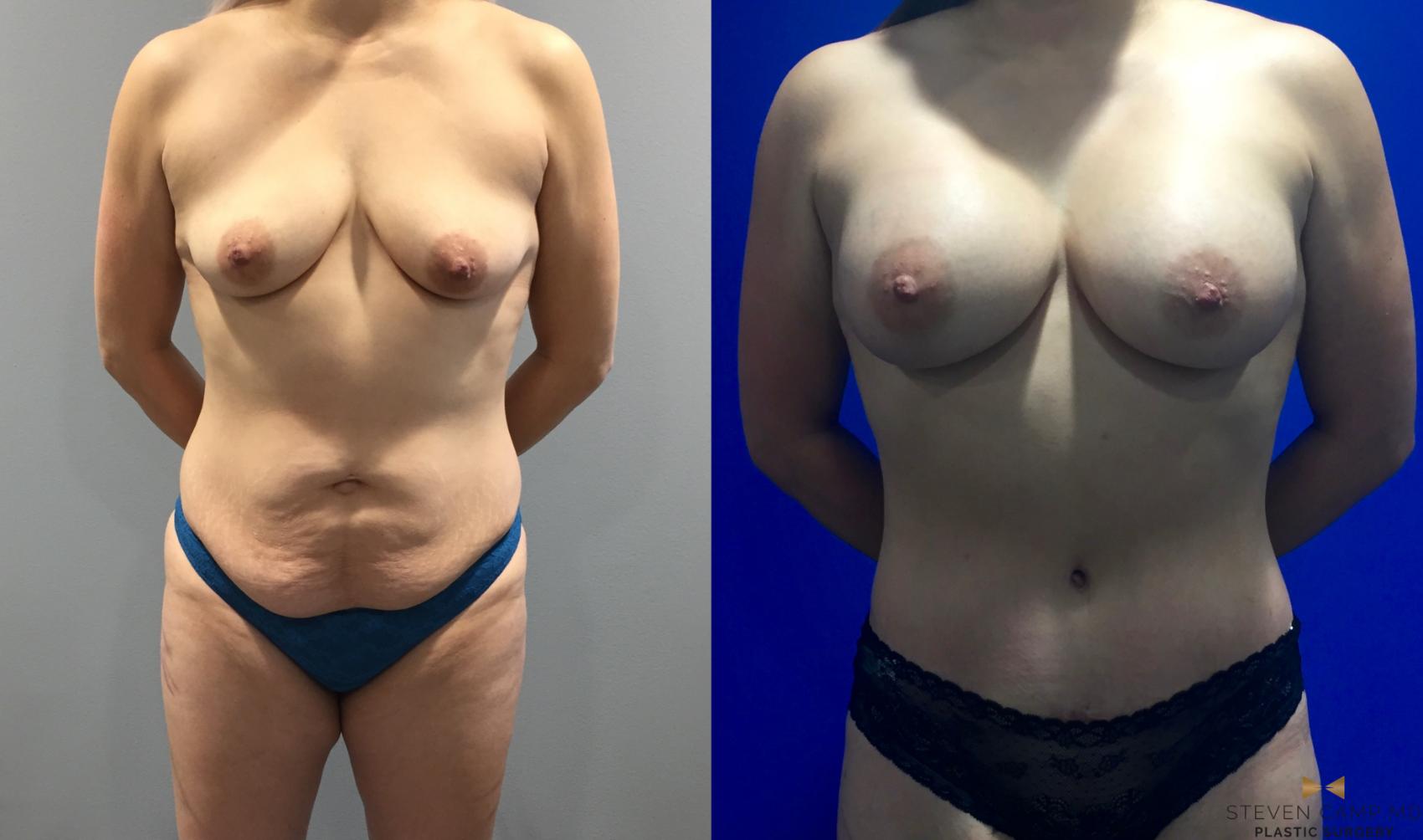 Before & After

This patient found our office through the advice of a friend who had also been a mommy makeover patient. Together, they shared a story of a mid-thirties women after a few pregancies feeling like they had lost their much loved figure. We were happy to help this patient find her glow.
After her consultation with Dr. Camp, together they determined that breast augmentation, liposuction,and abdominoplasty would be the best option. With physical exam, sizing, and Vectra Imaging, Dr. Camp recommended Sientra 440cc high profile textured silicone gel breast implants.
This patient's surgery took place at an ourpatient surgery center where the patient recovered overnight. The next morning, she was discharged home under the care of her family where she recovered over the coming weeks. Her post-operative pictures are captured at 2 months after surgery. Her breast implants will continue to settle into shape; as well she will have decreased amount of swelling with a tightening of skin.
To see if you are a patient to receive a mommy makeover, please call our office at 817-228-4315 or fill out the form below.
Back to Top