Over the Muscle Was the Right Placement for this Mother of 2
Over the Muscle Was the Right Placement for this Mother of 2
*Keep in mind that each patient is unique and your results may vary.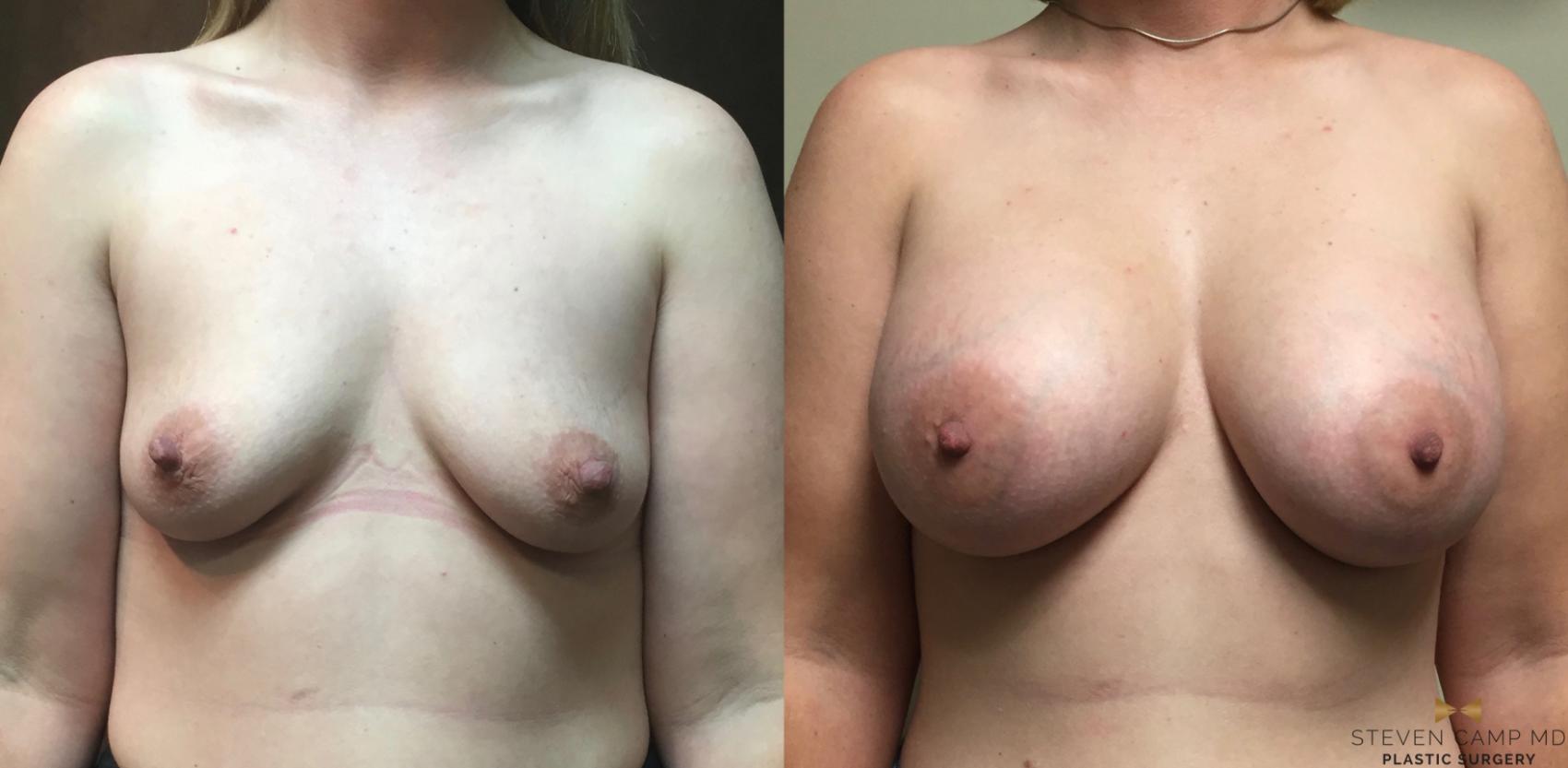 Before & After

This 5'6" 147 pound mother of two was looking for increased volume and fullness to help get her pre-baby body back. After meeting with Dr. Steven Camp and team, together they decided upon Sientra 565cc textured silicone gel breast implants over the muscle (subfascial placement).
The patient's breast augmentation took about 1 hour and was performed by Dr. Camp at an accredited outpatient surgery center in Fort Worth, Texas. Within days, the patient was back to caring for her littles and ready to return to work.
Her post-operative pictures were taken 12 weeks after her breast augmentation and show a nice increase in volume and upper-pole fullness.
Call 817-228-4315 to see if you are a candidate for breast augmentation. You make also fill out the form below and one of our staff will call you quite quickly. Thanks! #Happycamper
Surgeon: Steven Camp M.D.
Back to Top