Full Facelift, Necklift, Blepharoplasty, & Fat Grafting – A Truly Winning Combination!
Full Facelift, Necklift, Blepharoplasty, & Fat Grafting - A Truly Winning Combination!
*Keep in mind that each patient is unique and your results may vary.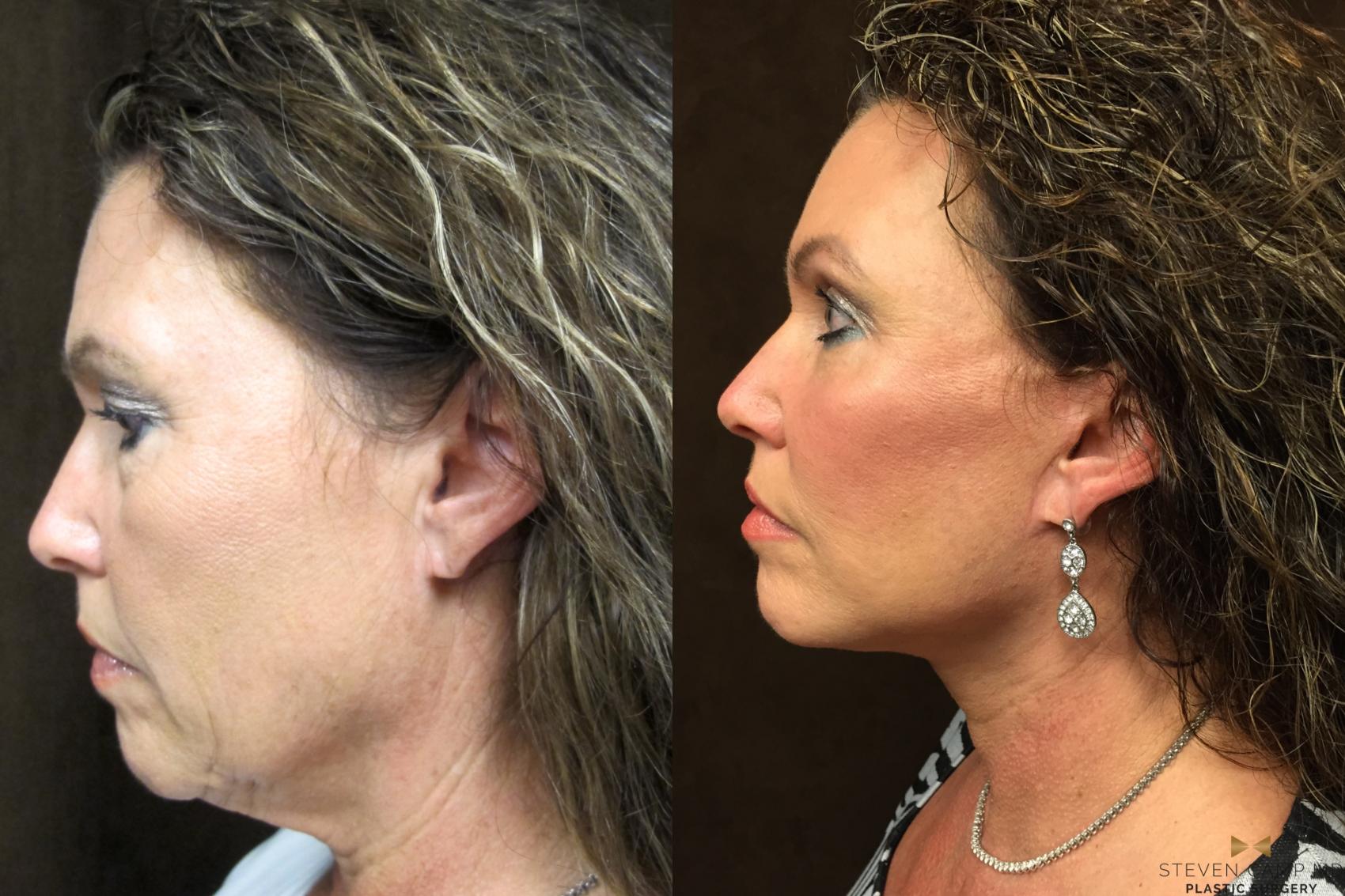 Before & After

This 54 year old patient's results are shown 12 weeks after her surgery and show a remarkable global rejuvenation. A combination of facelift, necklift, upper and lower blepharoplasty, and fat grafting are hallmark to Dr. Steven Camp as it takes a board certified plastic surgeon with not only significant extra aesthetic training but also an artist's eye to avoid the tight or windblown look that can occur with facial rejuvenation surgery. After surgery, this patient let us know that her external appearance now matches her internal youthful personality.
Her surgery took approximately 5 hours and was performed as an outpatient at an accredited Fort Worth surgery center. During the first two weeks, the patient recovered at home and happily welcomed close friends and family to stop by. After 2 weeks, the patient was left with very minimal bruising and ready to be seen by the general public.
On the oblique post-operative views, there is visible correction of her lower eye lid bags and excess wrinkling in the upper eyes. Fat grafting to the cheeks provided a natural and very long-lasting correction to the sagging around her midface. Over the coming 12 months, the patient will continue to see smoothing and correction towards the final result.
To learn more about combination facial rejuvenation procedures with Dr. Steven Camp or to simply talk about facelift, please call our office at 817-228-4315. You may also fill out the form below and one of our staff will happily contact you. #youthfulglowisback
Surgeon: Steven Camp M.D.
Back to Top