Intraoperative Photo Pre- and Post-Rhinoplasty
Intraoperative Photo Pre- and Post-Rhinoplasty
*Keep in mind that each patient is unique and your results may vary.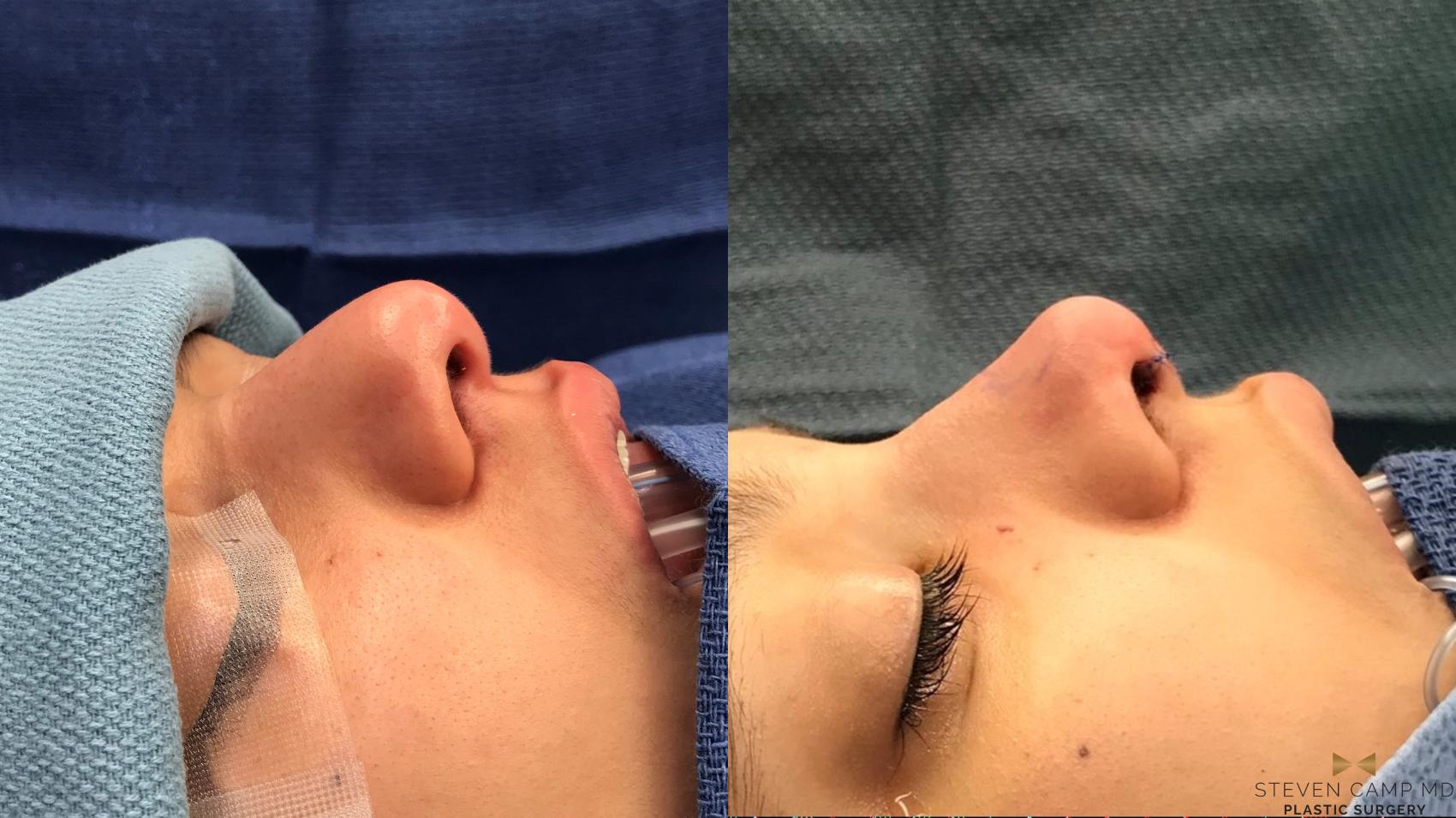 Before & After

We look forward to showing you the full set of before and after pictures for this 25 year old patient. Her rhinoplasty results will be beautiful.
Her rhinoplasty (nose job) surgery was performed in Fort Worth, Texas at an accredited outpatient surgery facility. She recovered home under the care of family and will return to work just about a week after surgery.
To see if you are a candidate for rhinoplasty please call our office at 817-228-4315 or fill out the form below.
Surgeon: Steven Camp M.D.
Back to Top