There's a common misconception that plastic surgery is only for women. But men want to look and feel confident, too. In fact, more men than ever are looking for ways to tone up their "dad bods" and get rid of that extra fat and skin that hang around their chests and bellies.
If you want to feel more comfortable going shirtless this summer, our Fort Worth plastic surgery practice has the solutions you need, such as CoolSculpting® Elite and liposuction. Here are 5 top procedures that can help you shape up and trim down just in time for warmer weather.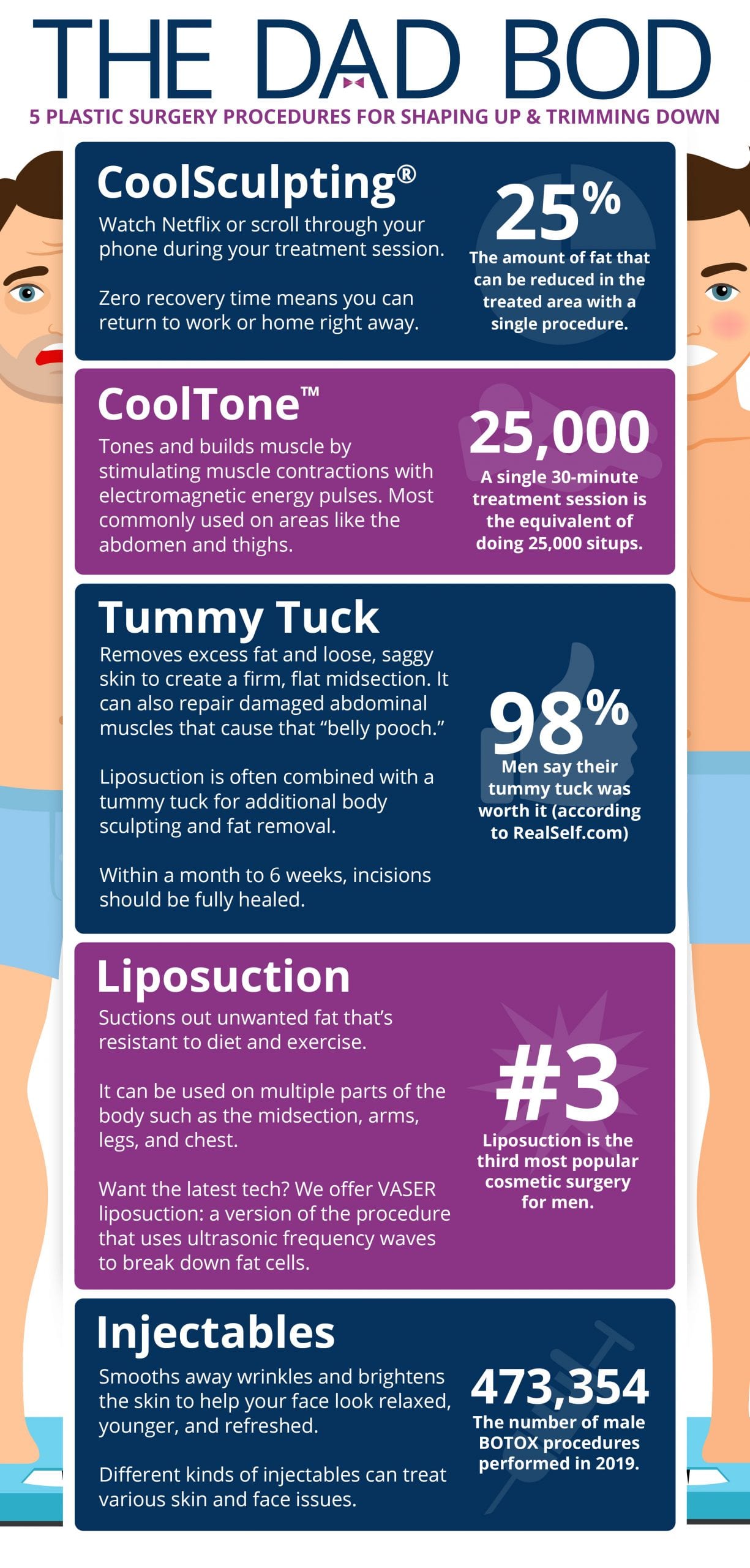 Browse our gallery of before-and-after photos to see examples of real patient results. Men from the Dallas-Fort Worth area and Abilene, TX, who are considering plastic surgery choose Dr. Camp. If you'd like to tone up your dad bod this summer, request a consultation with us online! You can also call our Fort Worth office at (817) 228-4315.