Steven Camp MD Plastic Surgery & Aesthetics
3416 Lovell Avenue, Suite 200
Fort Worth, Texas 76107
Phone: (817) 228-4315
Fax: (817) 719-9323
Monday-Friday: 9 a.m.–5 p.m.

Facial Plastic Surgery
At our practice in Fort Worth, Texas, facial plastic surgery is a highly personalized process. As one of the few plastic surgeons in the area to complete a prestigious aesthetic surgery fellowship, Dr. Steven Camp is highly qualified to perform facelift, rhinoplasty, and eyelid surgeries, for women and men from Abilene, Mansfield, Dallas, Plano, and surrounding areas.
Facial Procedures
Dr. Camp understands the importance of listening to you describe your concerns and cosmetic goals during the consultation, especially when it comes to facial plastic surgery. The results of any facial procedure—from cosmetic nose surgery or a facelift—are always on display. That's why Dr. Camp is known for spending as much time as necessary to discuss your procedure and create a treatment plan based on your unique situation. Our aesthetic nurses also consult with each patient considering nonsurgical skincare treatments offered at our practice.
Facial Plastic Surgery Options
Facelift | Dr. Camp uses advanced facelift techniques so you'll look more youthful but still like yourself.
Blepharoplasty | Both men and women with sagging upper or lower eyelids can rejuvenate their appearances with eyelid surgery.
Rhinoplasty | A "nose job" can change the shape or size of your nose so it's in harmony with the rest of your facial features.
Surgical Procedures for Men | Facial plastic surgery for men requires a different approach to retain the masculinity of a patient's facial features.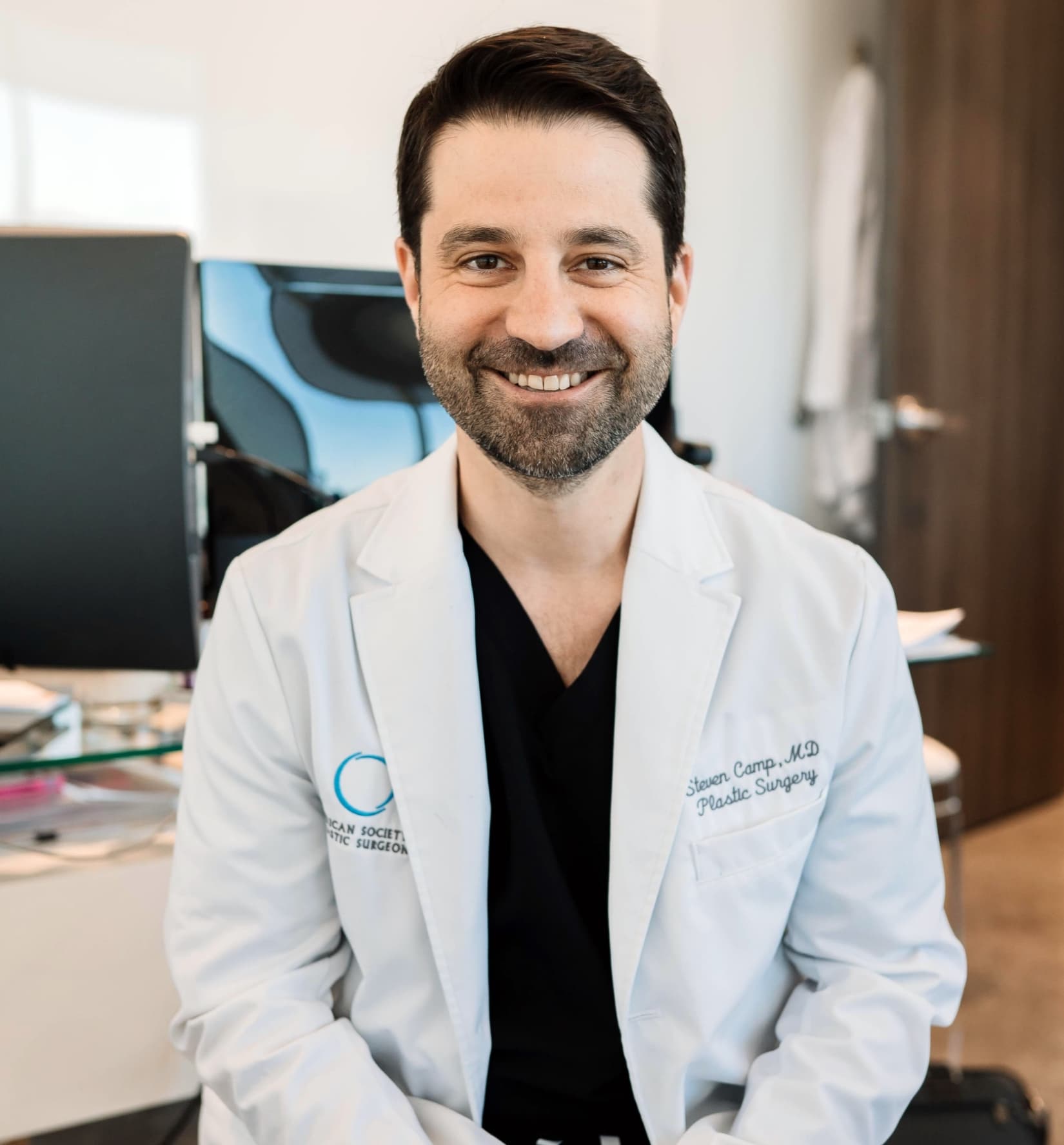 Steven Camp, MD
Certified by the American Board of Plastic Surgery
Dr. Camp is a fellowship-trained plastic surgeon recognized nationally as a leader in the field of aesthetic surgery. His impressive credentials include a prestigious plastic surgery residency at the University of Utah, where he served as Chief Resident, and serving as a board member with The Aesthetic Society, the leading plastic surgery professional association. His exceptional surgical skills and gift for putting patients at ease attract patients from throughout Texas and around the country.
Credentials You Can Trust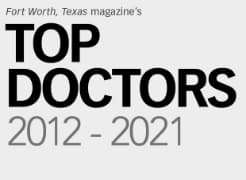 How Much Does Facial Plastic Surgery Cost?
The cost of facial plastic surgery—whether you're getting a facelift, eyelid surgery, or combining multiple procedures—varies widely. After your consultation, we'll provide a detailed price quote so you can make a fully informed decision.
These are the starting prices for our procedures, the 6 month no interest* payment calculation, the 36 month fixed interest payment calculation, and the deposit required when you finance using PatientFi.
| Procedure | Starting Cost | 6 Month No Interest* | 36 Month Fixed Interest | Deposit |
| --- | --- | --- | --- | --- |
| Rhinoplasty | $10,700 | $1,783 | $330 | $2,100 |
| Rhinoplasty with Chin Augmentation | $15,100 | $2,517 | $466 | $3,000 |
| Lower Eyelid Surgery | $8,400 | $1,400 | $259 | $1,600 |
| Upper Eyelid Surgery | $6,900 | $1,150 | $213 | $1,300 |
| Upper and Lower Eyelid Surgery | $14,000 | $2,333 | $432 | $2,800 |
| Brow Lift + Upper Eyelid Surgery | $11,300 | $1,883 | $282 | $2,300 |
| Ear Surgery (Otoplasty) | $10,200 | $1,700 | $315 | $2,000 |
| Facelift/ Neck Lift | $17,500 | $2,917 | $540 | $3,500 |
| Facelift/ Neck Lift and Upper + Lower Eyelid Surgery with Overnight Stay | $29,800 | $4,967 | $920 | $5,900 |
| Chin Implant | $6,900 | $1,150 | $173 | $1,400 |
| Buccal Fat Removal | $5,800 | $967 | $145 | $1,200 |
*If paid in full during promo period.
Prices listed are the starting price and not a guarantee of the cost for your procedure.
Confidence should never be out of reach. Learn more about our patient-centered financing options.
Maintain Your Results With Quality Skin Care Products
One of the best ways to extend facial plastic surgery results is to use professional-grade skincare products daily. Our team of Bowtie Babes includes licensed aestheticians who are skincare specialists, and they can help you choose the ideal products for your skin type.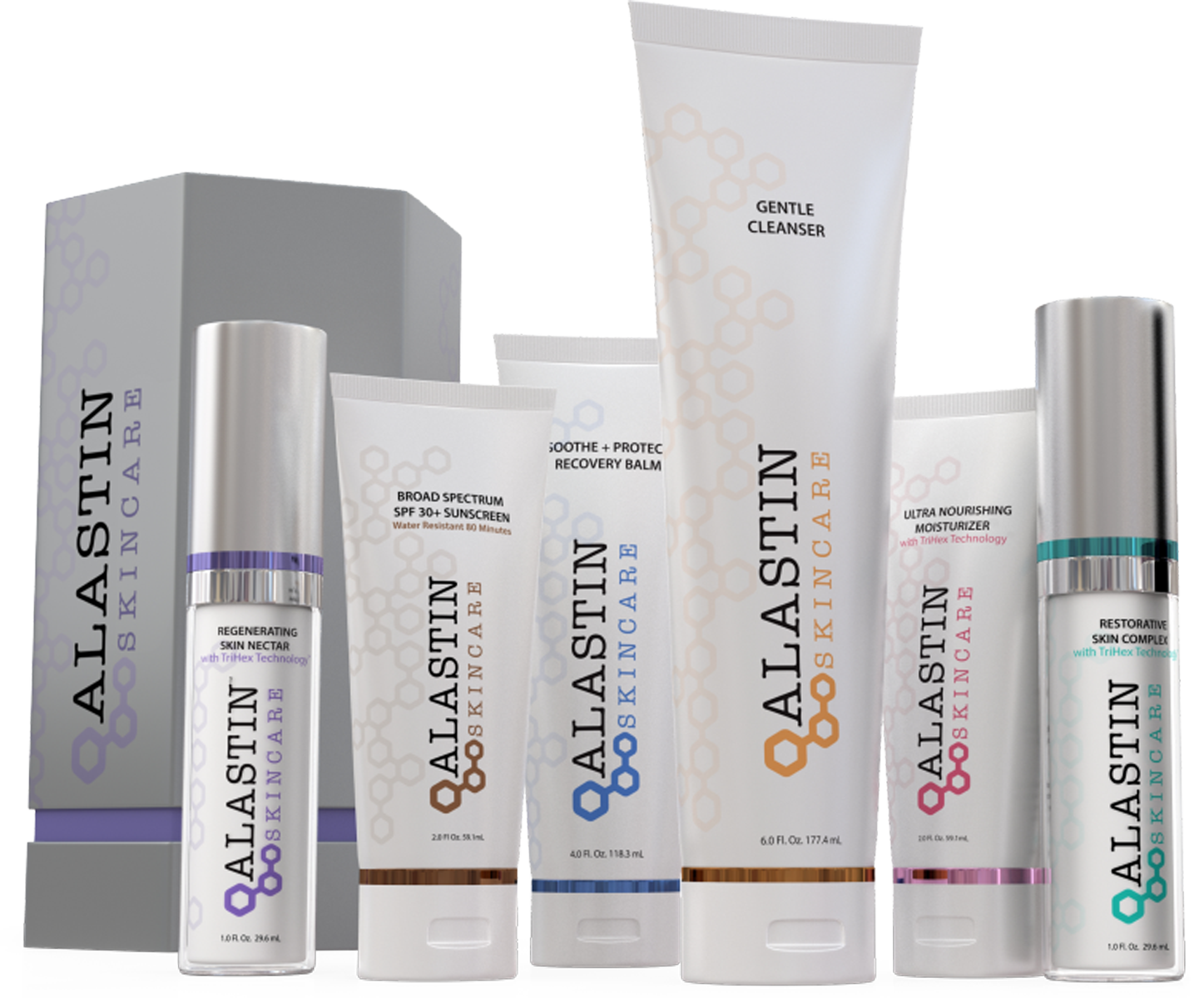 Buy ALASTIN® Skincare Products Online
With products formulated to rejuvenate and protect your skin every day and those made to help you get the most out of chemical peels, laser resurfacing, and other skin treatments, ALASTIN's popularity is not surprising. Visit our online store now!
Buy ZO® Online
Now purchase your favorite products from renowned skincare brand ZO® right here on our website!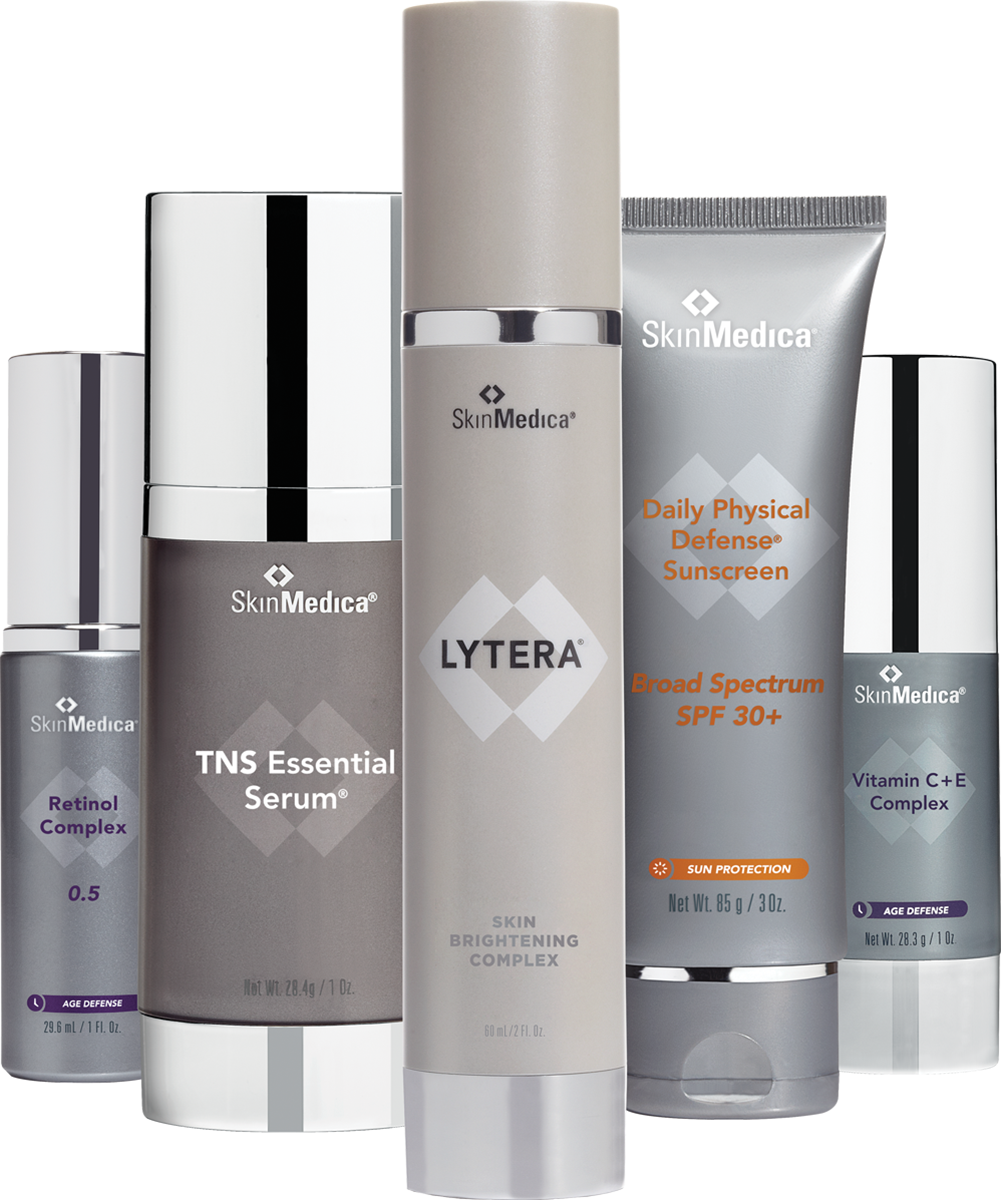 Buy SkinMedica® Online
It's easy to stock up on SkinMedica®. Browse our online store and find your new favorites.
Modern Maintenance
Want to know the secret to beautiful skin?
A treatment plan of medical-grade skin care and consistent BOTOX® and laser treatments.
When you combine a Sciton BBL® HERO™ or MOXI® laser treatment with your routine BOTOX every 3 months, receive your BOTOX for only $12/unit.
Laser and BOTOX must be done at the same appointment. Have questions? Text (817) 764-1330!
Model
Let's Talk
If you're looking in the Fort Worth area for a facial plastic surgeon, request a consultation with Dr. Camp using the online form or call our office at (817) 228-4315 to schedule an appointment.