Steven Camp MD Plastic Surgery & Aesthetics
3416 Lovell Avenue, Suite 200
Fort Worth, Texas 76107
Phone: (817) 228-4315
Fax: (817) 719-9323
Monday-Friday: 9 a.m.–5 p.m.

Sciton Forever Young BBL™ & BBL® HERO™
Sciton Forever Young BBL™ & BBL® HERO™

Improving the appearance of sun-damaged skin without downtime is possible with Forever Young BBL and BBL HERO® Photorejuvenation at our Fort Worth, TX, practice. Forever Young BBL is a light-based treatment that helps people from Abilene, Mansfield, Arlington, and other nearby communities address a range of skin conditions by targeting the skin's deeper layers.
Dr. Camp has earned a reputation as a trusted BBL provider and Sciton Luminarie who presents and speaks about BBL skin treatments on behalf of Sciton.
What Is BBL?
BBL stands for broadband light, which is used to treat skin discoloration, imperfections, and pigmentation. Unlike lasers, which penetrate to a fixed depth, BBL can penetrate a variety of skin levels. Forever Young BBL treatments are a gentler alternative to similar photofacial procedures that can still turn back the clock on signs of aging with no downtime and minimal discomfort.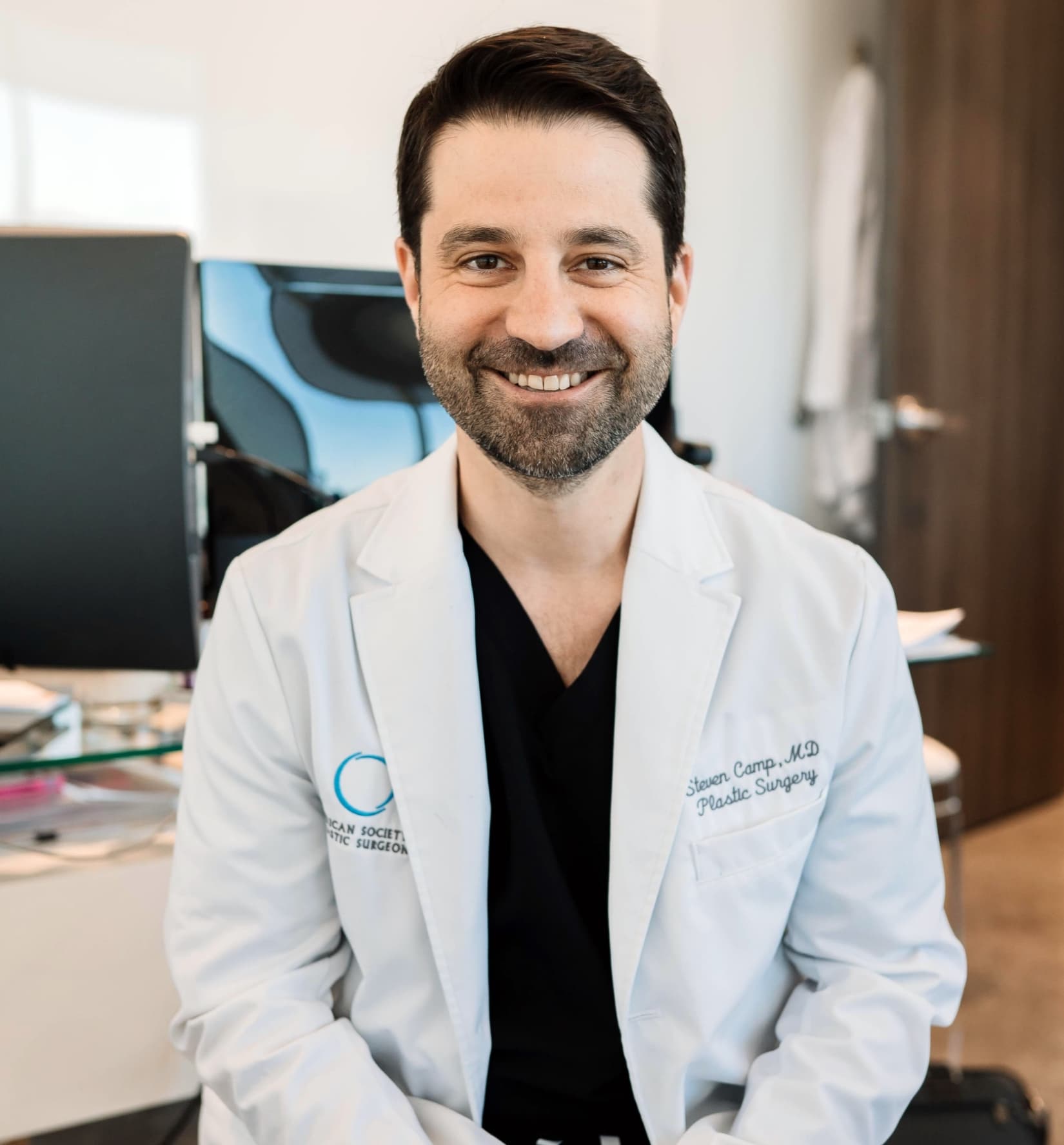 Steven Camp, MD
Certified by the American Board of Plastic Surgery
Dr. Camp is a fellowship-trained plastic surgeon recognized nationally as a leader in the field of aesthetic surgery. His impressive credentials include a prestigious plastic surgery residency at the University of Utah, where he served as Chief Resident, and serving as a board member with The Aesthetic Society, the leading plastic surgery professional association. His exceptional surgical skills and gift for putting patients at ease attract patients from throughout Texas and around the country.
Credentials You Can Trust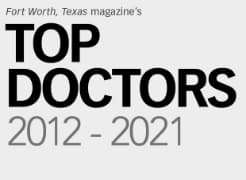 How Does Forever Young BBL Work?
A BBL treatment uses rapid pulses of broadband light to penetrate the skin's outer layers, breaking down pigmentation and stimulating the skin's natural healing process. As the skin heals, new collagen is produced, improving skin tone, texture, and appearance. We use this light-based treatment to minimize redness, blood vessels, scars, and brown spots and to smooth uneven skin texture.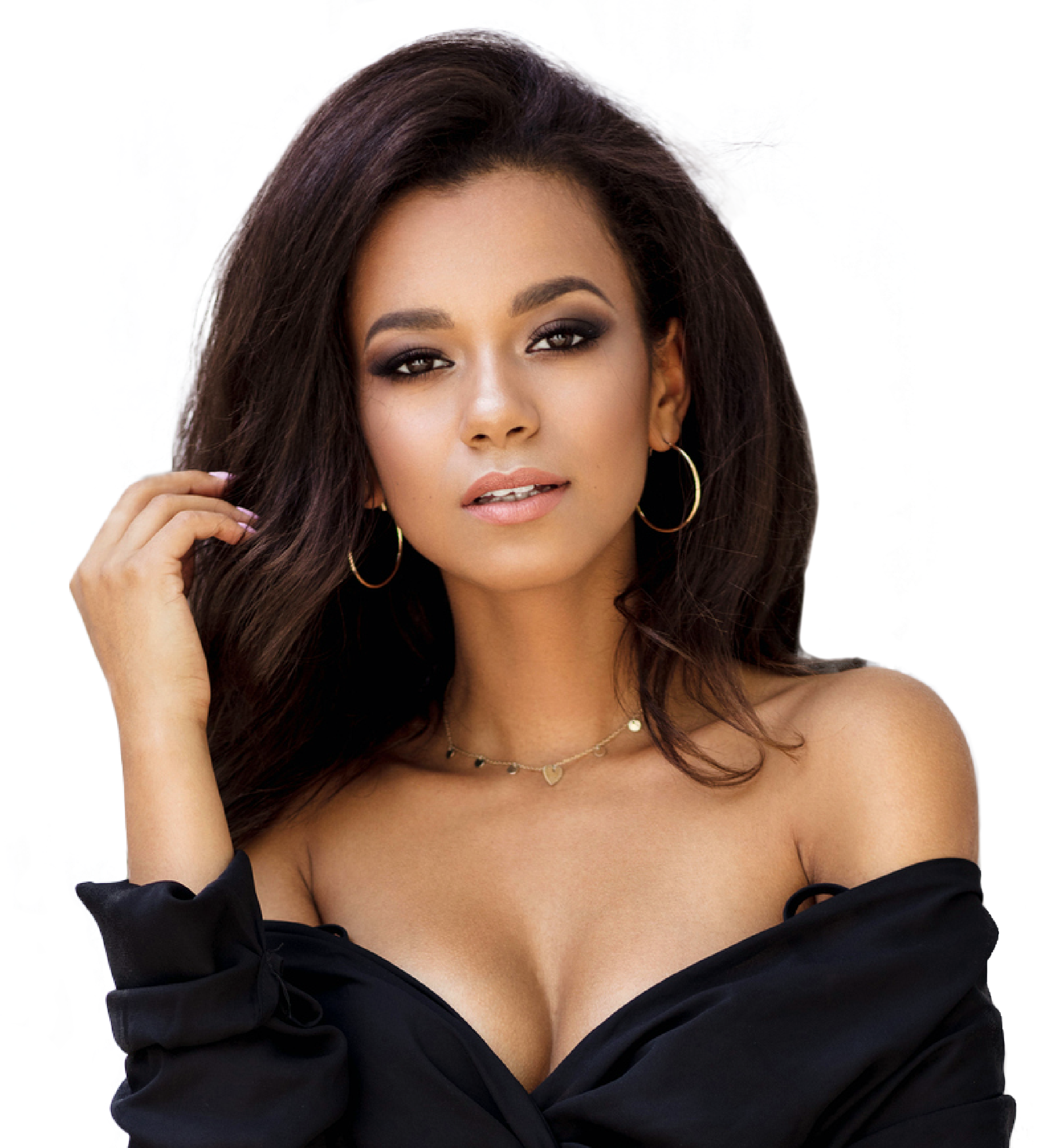 Model
Your Forever Young BBL Timeline
Before Treatment
Protect your skin from the sun for 4 weeks before your BBL procedure.
---
24 Hours After
Skin may appear red or swollen and feel like a mild sunburn. Apply ice packs to minimize swelling. Strictly avoid any sun exposure.
3 Days After
Avoid sun exposure and use a sun block with a protection factor of 30+, reapplying every 2 hours. Treated pigmented skin may become darker and begin flaking.
7 to 10 Days After
Avoid direct sun exposure and continue using and reapplying sun block. Expect dark, scaly areas to begin falling off.
What Does Forever Young BBL Treat?
The procedure can be customized to address specific skin concerns. Forever Young BBL can create a more youthful and rejuvenated appearance and is recommended for treating:
Rosacea
Vascular redness
Sun damage
Small spider veins
Broken capillaries
Uneven skin texture
When the skin's deeper layers absorb the heat generated during the treatment, it triggers the production of new collagen.
Our highly skilled team of nursing professionals and licensed aestheticians is a down-to-earth group of women who share a passion for aesthetics and ensuring you feel comfortable and relaxed at every visit. They are a big part of our #HappyCamper vibe and one of the reasons people trust us to provide the best care possible.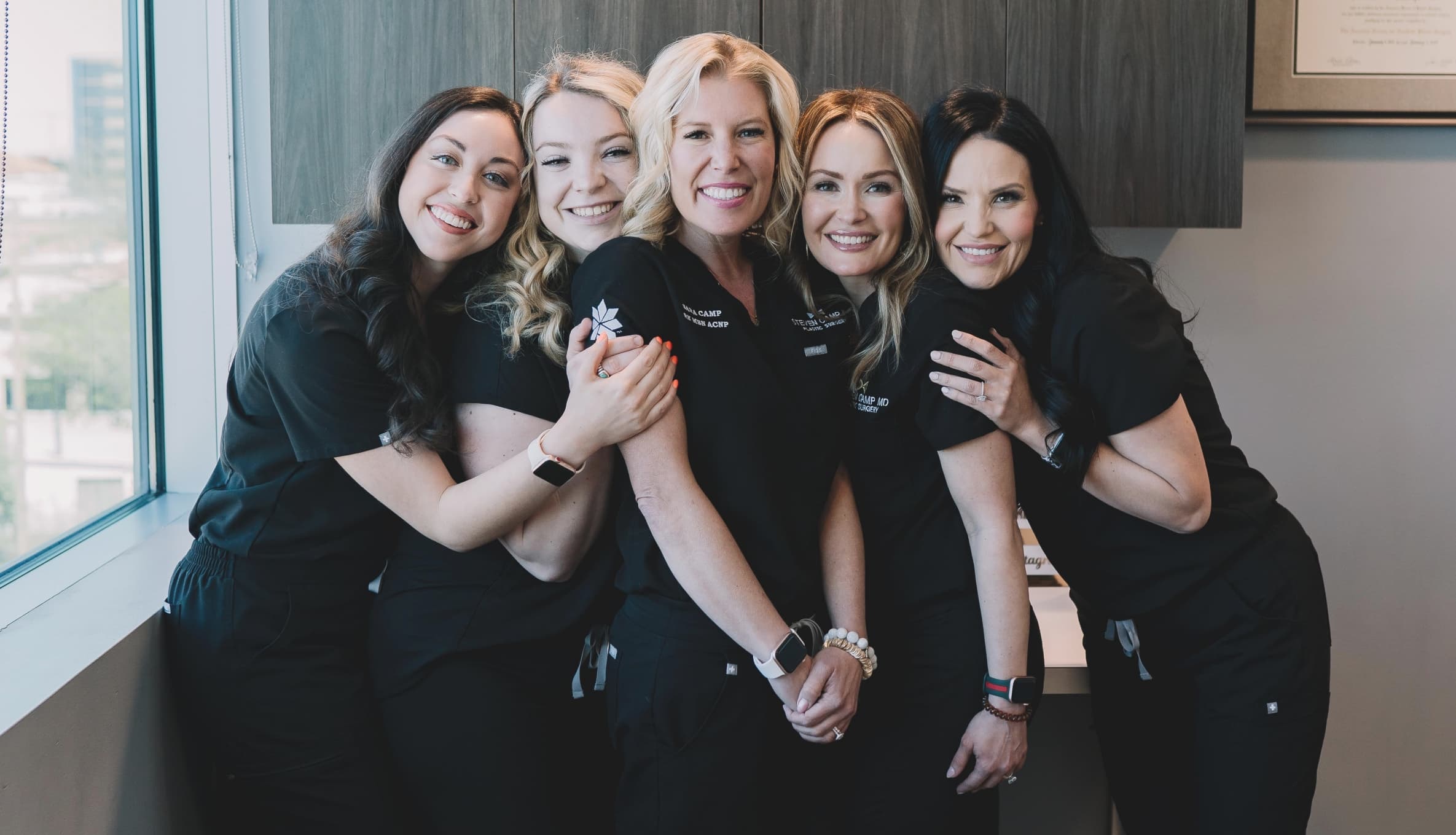 What Is the BBL HERO?
The BBL HERO device is a versatile laser designed to treat multiple skin concerns with a single machine in less time and with more cooling than other BBL treatments. This is the most light-based energy device available for skin rejuvenation.
The BBL HERO is safe on all skin types and nearly all skin colors. It treats large areas of the face, neck, chest, back, arms, and legs in one treatment, allowing you to get greater coverage during a single treatment session. With the BBL HERO, Dr. Camp is able to treat a variety of concerns, which include:
Active acne
Age spots
Freckles
Red and brown spots
Acne scarring
Fine lines and wrinkles
The BBL HERO works with the Forever Young BBL applicator to address signs of aging and discoloration on the face, neck, and body.
Modern Maintenance
Want to know the secret to beautiful skin?
A treatment plan of medical-grade skin care and consistent BOTOX® and laser treatments.
When you combine a Sciton BBL® HERO™ or MOXI® laser treatment with your routine BOTOX every 3 months, receive your BOTOX for only $12/unit.
Laser and BOTOX must be done at the same appointment. Have questions? Text (817) 764-1330!
Model
How Many Treatments Are Needed?
Because there is no downtime associated with the procedure, patients generally need an additional 2 to 4 treatments scheduled every 4 weeks to get optimal results.
Can BBL Be Combined With Other Treatments?
Your practitioner may recommend combining BBL treatments with other procedures for optimal results. Options include:
We also customize many treatments for the unique needs of our male clients.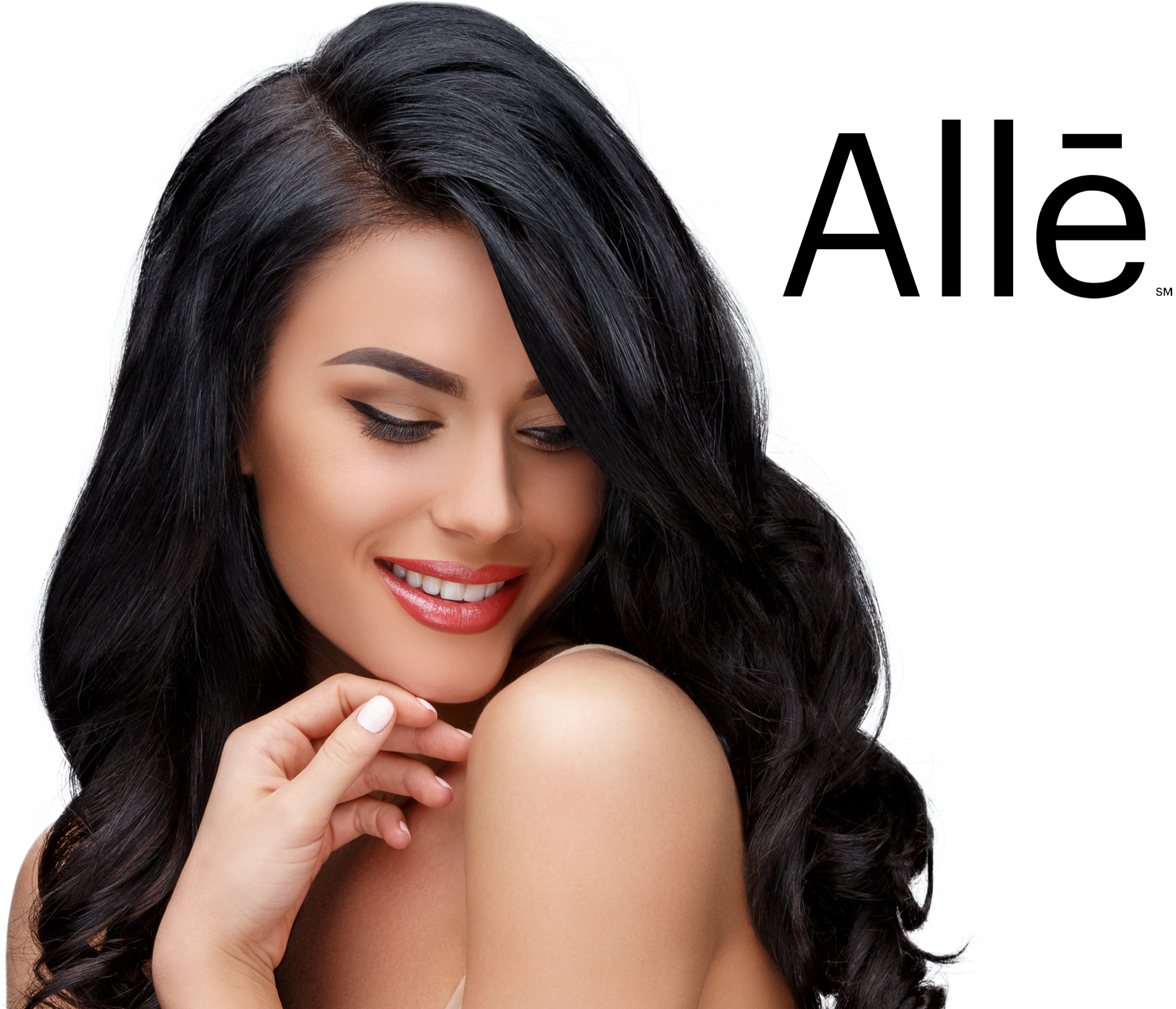 Model
Reward Yourself with Alle™
It's easier than ever to earn discounts on some of your favorite med spa procedures and skincare products when you become a member of our Allē aesthetics rewards program. In addition to saving each time you come in for the most popular Allergan treatments, including BOTOX® Cosmetic, JUVÉDERM®, JUVÉDERM® VOLUMA XC, and SkinMedica® products, Allē members can also earn points on other selected services and products.
Are BBL Treatments Safe?
Yes, the BBL HERO and Forever Young BBL devices are safe for men and women of all ages and skin types. They can even be used on women who are pregnant. Because the BBL laser only addresses the top layers of skin, the treatment is extremely safe and effective. Our expert staff is specially trained to ensure your safety and comfort during treatments.
How Much Do BBL Treatments Cost in Fort Worth?
These are the starting prices for our procedures, the 6 month no interest* payment calculation, and the 36 month fixed interest payment calculation when you finance using PatientFi.
*If paid in full during promo period.
Prices listed are the starting price and not a guarantee of the cost for your procedure.
| Procedure | Starting Cost | 6 Month No Interest* | 36 Month Fixed Interest |
| --- | --- | --- | --- |
| Level 2 Package: BBL/ MOXI – 2 Sessions | $1,500 | $250 | $46 |
| Level 3 Package: BBL/ MOXI – 2 Sessions | $3,200 | $533 | $99 |
| Level 3 Triple Threat Package: BBL/ HALO/ MOXI – 2 Sessions | $3,500 | $583 | $108 |
"I Want It All" Package
| Procedure | Starting Cost | 6 Month No Interest* | 36 Month Fixed Interest |
| --- | --- | --- | --- |
| Includes a variety of treatments (BOTOX, Fillers, & Lasers) | $6,000 | $1,000 | $185 |
Post-Treatment Instructions
We want to make sure you achieve the best possible results from your BBL skin treatments, so please follow these important instructions to ensure maximum healing with minimal downtime.
Confidence should never be out of reach. Learn more about our patient-centered financing options.
Start With a Consultation
The best way to determine if you're a good candidate for this nonsurgical treatment is to meet personally with Dr. Camp. Request a consultation using the online form, or call our practice at (817) 228-4315 to schedule an appointment.