Steven Camp MD Plastic Surgery & Aesthetics
3416 Lovell Avenue, Suite 200
Fort Worth, Texas 76107
Phone: (817) 228-4315
Fax: (817) 719-9323
Monday-Friday: 9 a.m.–5 p.m.

Blepharoplasty
Patients who come to our Fort Worth practice for blepharoplasty (eyelid lift) from Abilene, Mansfield, Dallas, Frisco, and surrounding areas often say they want to look more alert and rested. Puffy, sagging eyelids can create the impression that you're constantly tired and can make you appear older than you are. Eyelid surgery is among the most popular procedures for both men and women because it can produce dramatic yet natural-looking results when performed by a board-certified plastic surgeon such as Dr. Steven Camp.
A Customized Procedure
Dr. Camp creates a customized surgical plan after a physical evaluation and a thorough discussion of your concerns and aesthetic goals. Cosmetic surgery in the delicate eyelid area can involve a local anesthetic combined with a sedative or, in certain cases, general anesthesia.
Eyelid surgery is often one of the first cosmetic procedures people consider because it's a relatively straightforward procedure with a fairly short recovery time. Depending on your specific concerns, Dr. Camp may perform upper or lower eyelid surgery, or both. Some patients may benefit from more comprehensive facial rejuvenation, and combine eyelid surgery with nonsurgical treatments such as dermal fillers to soften the appearance of wrinkles around the mouth or restore volume to the cheeks.
Advanced Techniques
Even though eyelid surgery isn't as complicated as some other cosmetic procedures, it still requires an experienced plastic surgeon with a deft touch and extensive training to produce optimal results. Dr. Camp carefully conceals eyelid surgery incisions in the natural creases and folds around the eyes.
Lower Blepharoplasty
The lower lids can become wrinkled, saggy, or puffy with age. There are different surgical approaches to correct this condition and Dr. Camp recommends the one best suited for you.
Standard lower blepharoplasty: Considered the traditional lower eyelid surgery technique, this involves Dr. Camp making incisions just below the lash lines on the outside of the eyelids. He then removes fat and trims excess skin before closing the incisions.
Transconjunctival blepharoplasty: This technique involves Dr. Camp making incisions inside the lower eyelids. It's typically used for younger patients whose primary concern is excess fatty deposits that cause bags below the eye. No skin is removed during this procedure.
Dr. Camp may also reposition fat to minimize dark circles below the eyes by moving the fat over the orbital bone.
Upper Blepharoplasty
Dr. Camp's assessment during your consultation includes making sure that eyelid surgery, rather than a brow lift, is the appropriate treatment. Upper eyelid surgery lifts droopy skin and creates a more alert and rested appearance. Dr. Camp removes excess skin and removes or repositions small deposits of fat to reduce puffiness.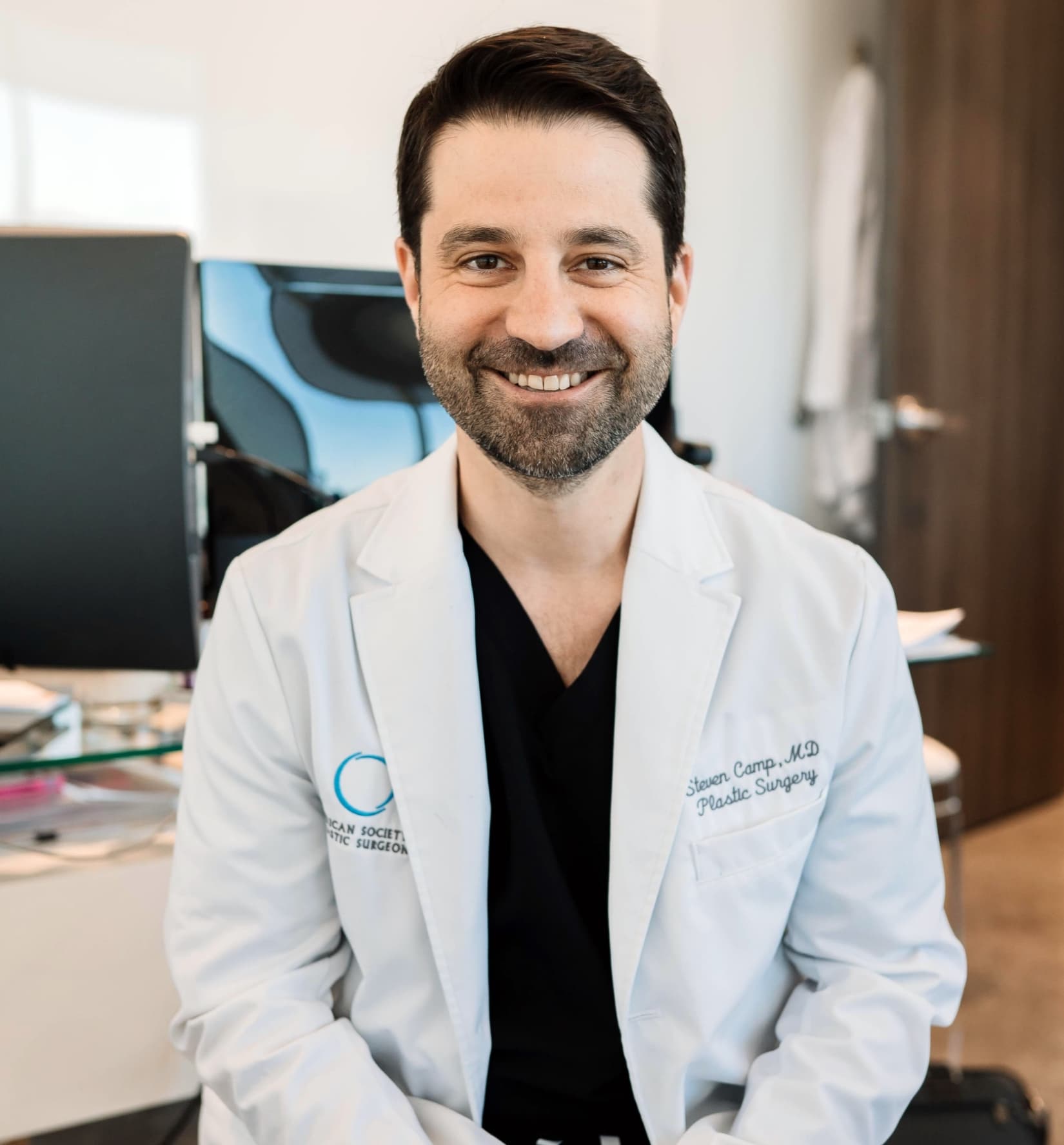 Steven Camp, MD
Certified by the American Board of Plastic Surgery
Dr. Camp is a fellowship-trained plastic surgeon recognized nationally as a leader in the field of aesthetic surgery. His impressive credentials include a prestigious plastic surgery residency at the University of Utah, where he served as Chief Resident, and serving as a board member with The Aesthetic Society, the leading plastic surgery professional association. His exceptional surgical skills and gift for putting patients at ease attract patients from throughout Texas and around the country.
Credentials You Can Trust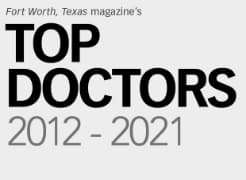 Recovery After Eyelid Surgery
Eyelid surgery is an outpatient procedure, meaning you'll return home on the day of your procedure. Be sure to arrange for someone to drive you home and help out around the house for at least a day or two. Recovery following blepharoplasty varies from patient to patient, but we've found that the process follows a fairly consistent timeline.
Expect significant swelling and some bruising during the first few days after surgery. Avoid any strenuous activities, and you may want to apply ice packs and keep your head elevated to enhance your comfort. Patients who use contact lenses will have to switch to glasses for a couple of weeks until the eyelids heal. Much of the swelling and bruising is gone within a week or two, but some discoloration may remain. Some patients return to work after a week, even though there are still physical signs of the procedure. Makeup can camouflage much of the bruising at this point. The results continue to improve as residual swelling dissipates.
Facial Procedure Pricing
These are the starting prices for our procedures, the 6 month no interest* payment calculation, the 36 month fixed interest payment calculation, and the deposit required when you finance using PatientFi.
*If paid in full during promo period.
Prices listed are the starting price and not a guarantee of the cost for your procedure.
| Procedure | Starting Cost | 6 Month No Interest* | 36 Month Fixed Interest | Deposit |
| --- | --- | --- | --- | --- |
| Rhinoplasty | $10,700 | $1,783 | $330 | $2,100 |
| Rhinoplasty with Chin Augmentation | $15,100 | $2,517 | $466 | $3,000 |
| Lower Eyelid Surgery | $8,400 | $1,400 | $259 | $1,600 |
| Upper Eyelid Surgery | $6,900 | $1,150 | $213 | $1,300 |
| Upper and Lower Eyelid Surgery | $14,000 | $2,333 | $432 | $2,800 |
| Brow Lift + Upper Eyelid Surgery | $11,300 | $1,883 | $282 | $2,300 |
| Ear Surgery (Otoplasty) | $10,200 | $1,700 | $315 | $2,000 |
| Facelift/ Neck Lift | $17,500 | $2,917 | $540 | $3,500 |
| Facelift/ Neck Lift and Upper + Lower Eyelid Surgery with Overnight Stay | $29,800 | $4,967 | $920 | $5,900 |
| Chin Implant | $6,900 | $1,150 | $173 | $1,400 |
| Buccal Fat Removal | $5,800 | $967 | $145 | $1,200 |
Confidence should never be out of reach. Learn more about our patient-centered financing options.
Get Started
Dr. Camp is a fellowship-trained surgeon and one of the most respected in Texas and throughout the Southwest. Request a consultation using the online form to meet personally with Dr. Camp to discuss your concerns, or call our Fort Worth office at (817) 228-4315 to schedule an appointment.