Steven Camp MD Plastic Surgery & Aesthetics
3416 Lovell Avenue, Suite 200
Fort Worth, Texas 76107
Phone: (817) 228-4315
Fax: (817) 719-9323
Monday-Friday: 9 a.m.–5 p.m.

Brazilian Butt Lift
Removing unwanted fat from your waist or abdomen and using it to enhance your buttocks? Talk about being a #HappyCamper. A Brazilian butt lift performed at our Fort Worth, TX, practice involves injecting fat that's been harvested from other areas of your body, via liposuction, into the buttocks. Dr. Steven Camp uses his surgical skill to create a slimmer waistline that accentuates the enhanced curves of your buttocks.
What Happens at a Brazilian Butt Lift Consultation?
Dr. Camp creates a customized surgical plan after listening to you describe your cosmetic goals and determine the best area of the body to perform liposuction. The fat used in a Brazilian butt lift can come from any area of the body. For most patients, who visit from Abilene, Mansfield, Southlake, Aledo, and throughout the Dallas/ Fort Worth area, Dr. Camp takes it from the hips, abdomen, or thighs. Using fat from the hips, or flanks helps create the contoured "hourglass" shape that many Brazilian butt lift patients are looking for. In the future you may also want to consider nonsurgical CoolTone™ treatments to get firmer, toned buttocks.
Not all fat cells that are injected into the buttocks survive the transfer process, so in some cases, a minor follow-up procedure may be needed to get the desired results. Dr. Camp's experience using fat grafting in a variety of procedures — including facial rejuvenation — helps minimize the loss of fat cells used in your Brazilian butt lift surgery.
How Is a Brazilian Butt Lift Performed?
To make sure a high percentage of fat survives the fat grafting process, Dr. Camp uses a gentle liposuction technique that minimizes damage to both the fat cells and the surrounding tissue. As a body contouring specialist with extensive training performing liposuction, Dr. Camp believes power-assisted liposuction (PAL) offers the unique benefits necessary for Brazilian butt lift surgery. PAL uses the proven tumescent liposuction technique, in which Dr. Camp injects a solution premixed with an anesthetic and epinephrine to help limit bleeding. Once he saturates the treatment area, he uses a small, thin tube to suction out the fat.
Other liposuction techniques, such as manual liposuction or laser-assisted liposuction, tend to cause more damage to the fat cells and aren't appropriate for a fat transfer procedure.
Once the fat has been removed from your body, Dr. Camp processes it, using a centrifuge to remove impurities. He then meticulously injects the purified fat cells into the buttocks so the results are smooth and even, creating the desired rounder contours.
Some patients ask about using synthetic silicone implants for buttock augmentation, which is an alternative to the Brazilian butt lift. Most patients prefer the Brazilian butt lift because it uses your own fat and there is less chance of complications. And many prefer the aesthetic results, compared to those from implants.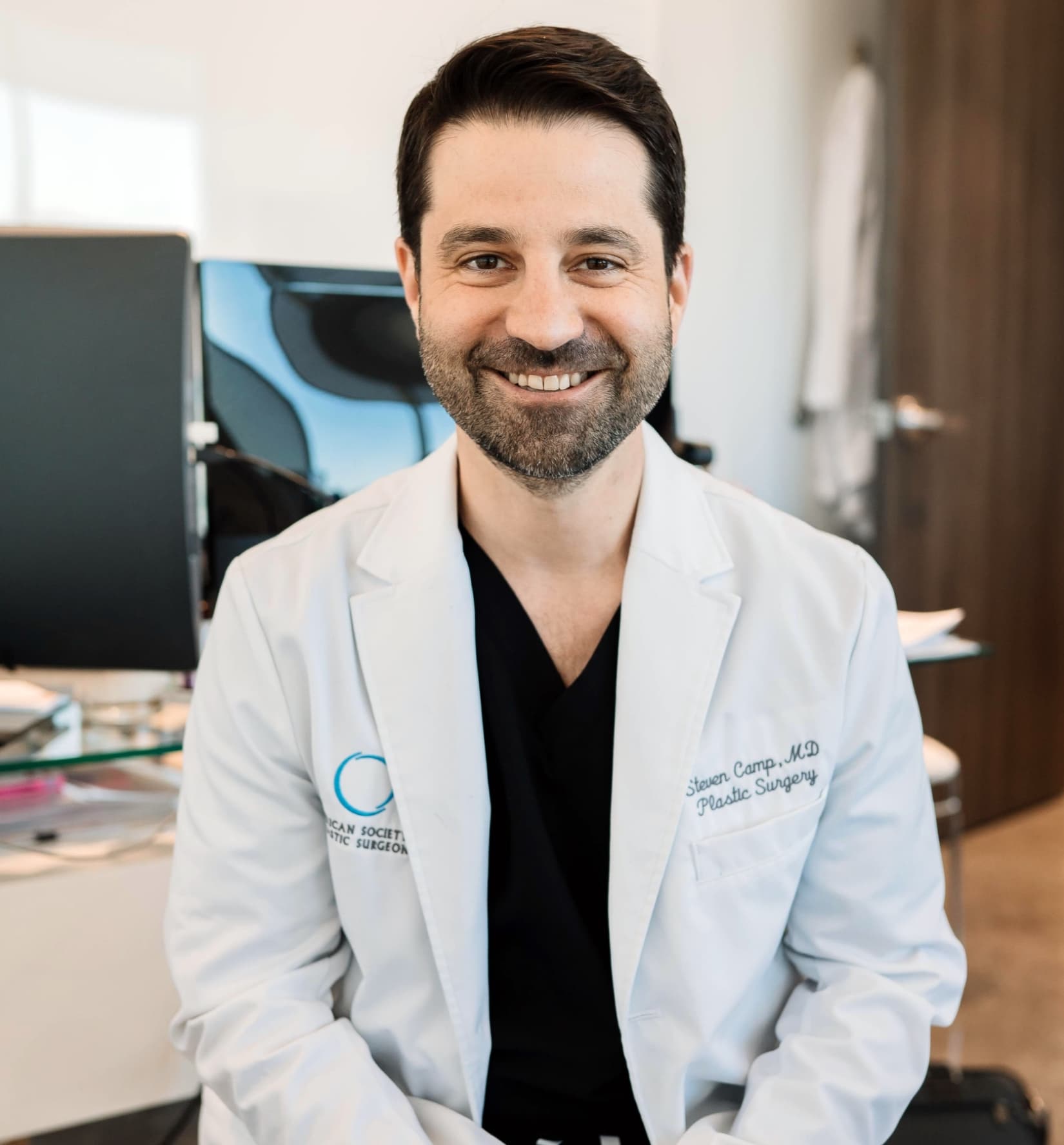 Steven Camp, MD
Certified by the American Board of Plastic Surgery
Dr. Camp is a fellowship-trained plastic surgeon recognized nationally as a leader in the field of aesthetic surgery. His impressive credentials include a prestigious plastic surgery residency at the University of Utah, where he served as Chief Resident, and serving as a board member with The Aesthetic Society, the leading plastic surgery professional association. His exceptional surgical skills and gift for putting patients at ease attract patients from throughout Texas and around the country.
Credentials You Can Trust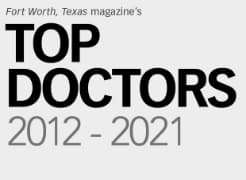 How Long Is Recovery After a Brazilian Butt Lift?
Each patient's recovery varies, depending on the extent of the liposuction performed and the augmentation. Generally, recovery takes a few weeks. Bruising and swelling in the buttocks and the area where Dr. Camp performed liposuction are most pronounced during the first week. Medication can manage any discomfort you might experience.
It's important to take short walks and move around during the initial recovery to help promote circulation and minimize the risk of complications. Dr. Camp recommends you sleep on your side or stomach for several weeks after the procedure and avoid sitting directly on a chair or couch. Use a donut pillow or inflatable pillow when it's necessary to sit, and try to avoid sitting for long periods at a time.
If you're looking in the Fort Worth, TX, area for a Brazilian butt lift specialist, you can request a consultation with Dr. Camp using the online form. Or give our office a call at (817) 228-4315 to schedule an appointment.
How Much Does a Brazilian Butt Lift Cost in Fort Worth?
The cost of a Brazilian butt lift at our Fort Worth practice starts at $12,100, which includes liposuction performed in the patient's core area. How much your procedure costs will depend on a few factors, such as the extent of the surgery and the area where the liposuction is performed. Dr. Camp explains the procedure in detail during the consultation, and you'll receive a specific price quote to review.
Body Procedure Pricing
| Procedure | Price |
| --- | --- |
| Brazilian Butt Lift with Liposuction (core area) | starting at $12,100 |
| Tummy Tuck with Liposuction (core area) | starting at $14,000 |
| Liposuction | starting at $9,600 |
| Mommy Makeover – Breast Augmentation, Tummy Tuck, Liposuction (core area) | starting at $19,500 |
| Arm Lift (Brachioplasty) + Arm Liposuction | starting at $13,000 |
| Labiaplasty | starting at $7,000 |
Confidence should never be out of reach. Learn more about our patient-centered financing options.
Get Started
If you're looking for the best Brazilian butt lift surgeon in the Fort Worth area, request a consultation using the online form to meet with Dr. Camp or call our office at (817) 228-4315 to schedule an appointment.