Sciton Bare IT™ Laser Hair Removal
Sciton Bare IT™ Laser Hair Removal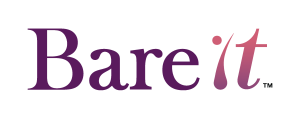 If you are tired of having unwanted hair on your face or body, we are excited to introduce Bare IT™ laser hair removal from Sciton! Designed to work on all skin types, any time of year, on any area of the body, Bare IT is the latest in hair removal technology from Sciton.  We offer laser hair removal for women and men from Fort Worth to Abilene, TX, who want to look their best year-round.
What Areas Can Be Treated with Bare IT Laser Hair Removal?
Bare IT can be used to remove hair from the entire face and body. We most commonly use it to remove hair from:
Underarms
Upper lip
Chin
Face
Bikini area
Happy trail
Booty
Neck
Arms
Legs
Back
If you have other areas of concern, meet with one of our Sciton laser technicians to discuss your needs. We can work with you to design a custom treatment plan to suit your needs.
Schedule at Steven Camp MD Plastic Surgery & Aesthetics with the Bowtie Babes
It's never been easier to schedule an appointment for skincare treatments, a VISIA skincare analysis, and consultations for CoolSculpting and CoolTone provided by our aesthetic specialists Lindsay, Angela, and Crystal.
Schedule your Appointment
How Does Bare IT Laser Hair Removal Work?
Bare IT works by delivering gentle pulses of laser light energy into the skin, targeting and destroying hair follicles, leaving the surrounding skin unaffected. Bare IT blends 3 wavelengths of lasers to target varying depths of hair on all skin types, resulting in superior hair removal results in the shortest time.
Bare IT is safe for all skin types, including dark and/or tanned skin, so it can be used year-round to remove unwanted hair from the face and body.
Since hair grows in cycles, multiple laser hair removal treatments will be required for full hair removal. Your laser technician will assess your needs and customize the treatment for you.
We have the ability to treat large and small areas on the face and body to effectively remove all your unwanted hair. After each session, you will notice that the amount of hair and the thickness of the hair are reduced.
How Many Laser Hair Removal Treatments Will I Need?
Since hair grows in cycles, we recommend scheduling at least 6 treatments spaced 4-6 weeks apart for best results. We offer special package pricing on 6-session treatments and unlimited treatments for 1 year.
You can expect to see a gradual decrease in the hair's thickness and density as you complete a series of treatments.
What Is Laser Hair Removal Treatment Like?
Most patients find laser hair removal with Bare IT to be fairly comfortable. The sensation during treatment has been described as a rubber band snapping against your skin, but this feeling stops immediately after the treatment stops.
Treatments are extremely fast, with no downtime. Depending on the size and number of areas being treated, your laser hair removal treatment session can be completed in less than 1 hour.
How Much Does Laser Hair Removal Cost in Fort Worth?
The price for laser hair removal depends on the area(s) of the body being treated. We offer special package pricing for patients that allow you to purchase a package of 6 treatments or you can purchase an unlimited package that allows you to return as many times as you would like within 1 year.
Laser Hair Removal Treatment Pricing
Procedure
Price
Underarms
Package of 6 – $600
Unlimited 1 year package – $1,000
Upper Lip
Package of 6 – $500
Unlimited 1 year package – $800
Chin
Package of 6 – $500
Unlimited 1 year package – $800
Face
Package of 6 – $1,000
Unlimited 1 year package – $1,500
Bikini
Package of 6 – $800
Unlimited 1 year package – $1,200
Brazilian Bikini
Package of 6 – $1,200
Unlimited 1 year package – $1,700
Happy Trail
Package of 6 – $500
Unlimited 1 year package – $800
Booty
Package of 6 – $800
Unlimited 1 year package – $1,200
Neck
Package of 6 – $800
Unlimited 1 year package – $1,200
Arms
Package of 6 – $1,200
Unlimited 1 year package – $1,600
Full Legs
Package of 6 – $1,500
Unlimited 1 year package – $2,000
Lower Legs ONLY
Package of 6 – $1,000
Unlimited 1 year package – $1,500
Back
Package of 6 – $1,500
Unlimited 1 year package – $2,000
Full Body
Package of 6 – $5,000
Unlimited 1 year package – $7,000
Back to Top