Steven Camp MD Plastic Surgery & Aesthetics
3416 Lovell Avenue, Suite 200
Fort Worth, Texas 76107
Phone: (817) 228-4315
Fax: (817) 719-9323
Monday-Friday: 9 a.m.–5 p.m.

Plastic Surgery For Men
As the general stigma surrounding plastic surgery fades, more men than ever are seeking cosmetic surgery in Fort Worth, TX, and throughout the U.S. Appearing youthful and fit has become more important both at the workplace and in a society that relies increasingly on social media and video conference calls.
Board-certified plastic surgeon Dr. Steven Camp tailors his approach to surgery for male patients, understanding that they typically have different aesthetic goals than women. That's why men considering plastic surgery from Abilene to Mansfield and surrounding areas travel to our Fort Worth practice to have Dr. Camp perform their procedures.
Featured Men

Before & After Photos

Keep in mind that each patient is unique and your results may vary.
Before & After
Case #421
This patient was already fit and thin but just wanted to refine what he could with surgical and non-surgical options. He underwent liposuction of the abdomen and flanks with 4 cycles of CoolTone muscle stimulation 3 months after surgery. To schedule VASER liposuction and CoolTone please call the office at...
Read More
Keep in mind that each patient is unique and your results may vary.
Our Surgical Procedures for Men
Men consult with Dr. Camp about cosmetic surgery to restore a more youthful facial appearance and sculpt a more masculine body. Men are just as interested in looking their best as women and are now more inclined to see cosmetic plastic surgery as a viable option.
Facial Plastic Surgery
Dr. Camp offers several facial plastic surgery options and tailors his approach to suit the male face, maintaining a masculine appearance while reducing wrinkles and sagging skin.
Facelift | Dr. Camp customizes his approach based on your goals and concerns. His goal is to help you achieve natural-looking results that leave you looking masculine, refreshed, and more like your younger self. Depending on your needs, Dr. Camp may combine a facelift with a brow lift and neck lift to help you achieve your aesthetic goals.
Blepharoplasty | If you're tired of looking at the bags under your eyes or are unhappy with your loose, sagging eyelids, blepharoplasty can help. Dr. Camp uses specialized techniques to tighten and remove excess skin and eliminate pockets of fat in the upper and lower eyelids to give you a refreshed appearance.
Rhinoplasty | No matter your age, if you are unhappy with the appearance and/or functionality of your nose, rhinoplasty is available to help transform the appearance of your face and enable you to breathe better. Dr. Camp will meet with you to understand your needs, whether they are aesthetic or functional, and will create a customized treatment plan to give you the masculine-looking nose you desire.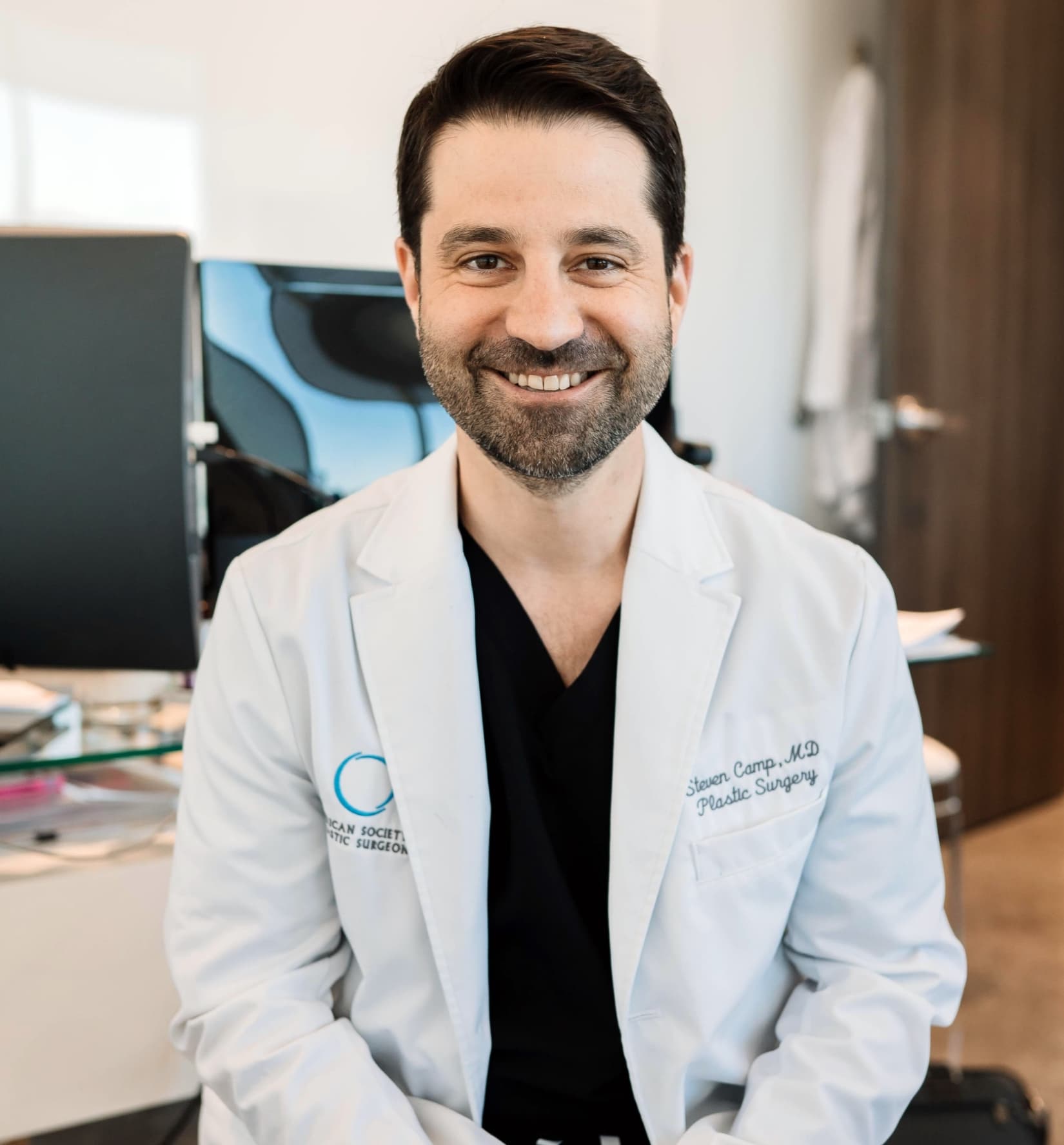 Steven Camp, MD
Certified by the American Board of Plastic Surgery
Dr. Camp is a fellowship-trained plastic surgeon recognized nationally as a leader in the field of aesthetic surgery. His impressive credentials include a prestigious plastic surgery residency at the University of Utah, where he served as Chief Resident, and serving as a board member with The Aesthetic Society, the leading plastic surgery professional association. His exceptional surgical skills and gift for putting patients at ease attract patients from throughout Texas and around the country.
Credentials You Can Trust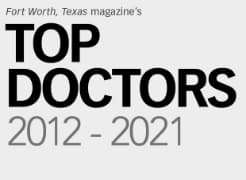 Body Contouring
Even men who work out regularly and watch what they eat may still lack confidence in their bodies because of excess skin and fat or overly developed breasts.
Male Breast Reduction | For some men, enlarged breasts can develop due to weight gain or hormone changes. This can be embarrassing whether or not you're wearing clothing. Dr. Camp offers male breast reduction using a combination of liposuction and tissue removal to flatten and reshape the male breast to give you a masculine shape.
Tummy Tuck | Exercise often isn't enough for men to achieve the chiseled, flat stomach you want. A tummy tuck can help remove excess skin and tighten loose abdominal muscles to help you have the tightened abdomen you cannot achieve with diet and exercise alone.
Liposuction | No matter how much you exercise, there are sometimes pockets of unwanted fat that will not budge. Liposuction can help remove this excess fat, allowing you to have the smooth contours you are looking for. Dr. Camp will meet with you to discuss your needs and design a custom treatment plan to help you reach your aesthetic goals.
Start With a Consultation
Men sometimes are hesitant to take the first step when considering plastic surgery. Dr. Camp puts you at ease, listens to your concerns, and explains your surgical procedure in a way that's easy to understand. Request a consultation using the online form or call us at (817) 228-4315 to schedule an appointment.
Confidence should never be out of reach. Learn more about our patient-centered financing options.