Steven Camp MD Plastic Surgery & Aesthetics
3416 Lovell Avenue, Suite 200
Fort Worth, Texas 76107
Phone: (817) 228-4315
Fax: (817) 719-9323
Monday-Friday: 9 a.m.–5 p.m.

CoolTone®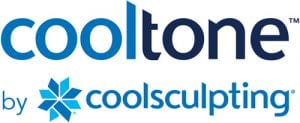 Active women and men from Mansfield, Abilene, Keller, Plano, and other nearby cities who have reached a plateau in their efforts to tone and firm muscles in specific areas of the body can now boost their efforts with CoolTone treatments at our Fort Worth, TX, practice. Developed by the same company that produces the innovative CoolSculpting® procedure, CoolTone uses magnetic energy to stimulate involuntary muscle contractions in the abdomen, buttocks, and thighs.
Get Started
To learn if you are a good candidate for this nonsurgical muscle toning with CoolTone, request a consultation at our Fort Worth office using the online form to meet personally with Dr. Steven Camp. Or call our office at (817) 228-4315 to schedule an appointment.
How Does CoolTone Work?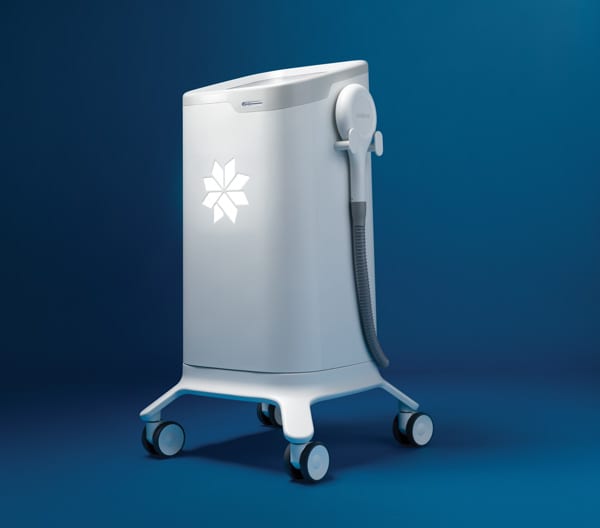 Crunches and squats at the gym isolate specific muscles and help build and tone them through repeated contractions. CoolTone triggers muscle contractions with an innovative technology called magnetic muscle stimulation (MMS). During a CoolTone procedure, electromagnetic energy stimulates involuntary muscle contractions, strengthening muscle fibers in the targeted area. Muscles are efficient conductors of magnetic fields, unlike skin and fat, which are poor conductors.
CoolTone is so effective because it stimulates frequent and intense muscle contractions during treatment. A single, 30–minute CoolTone treatment can simulate the equivalent of 25,000 sit-ups for a patient targeting the abdominal area.
CoolTone Before-and-After Photos
Photos courtesy of Allergan.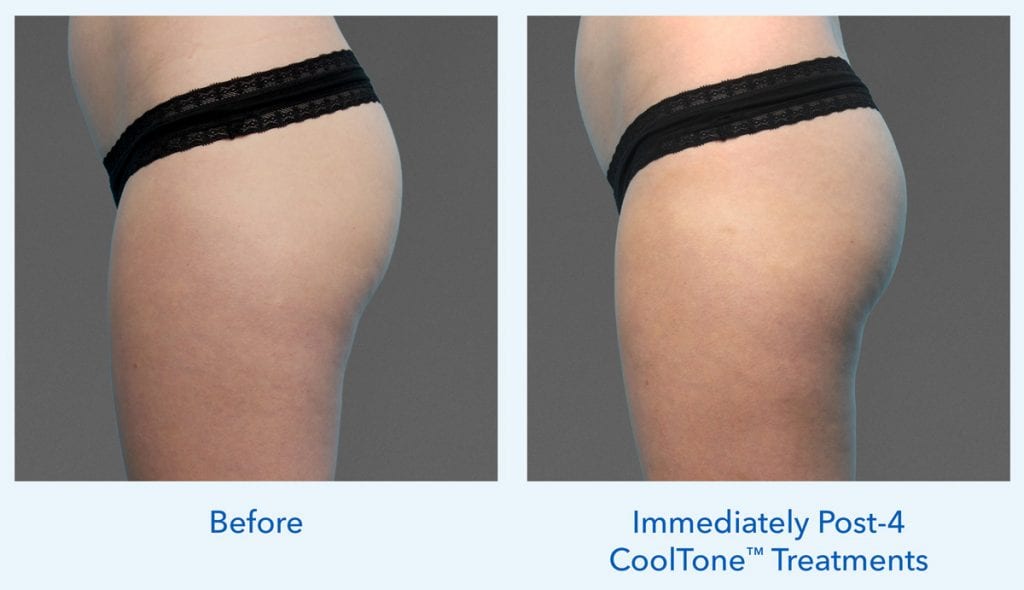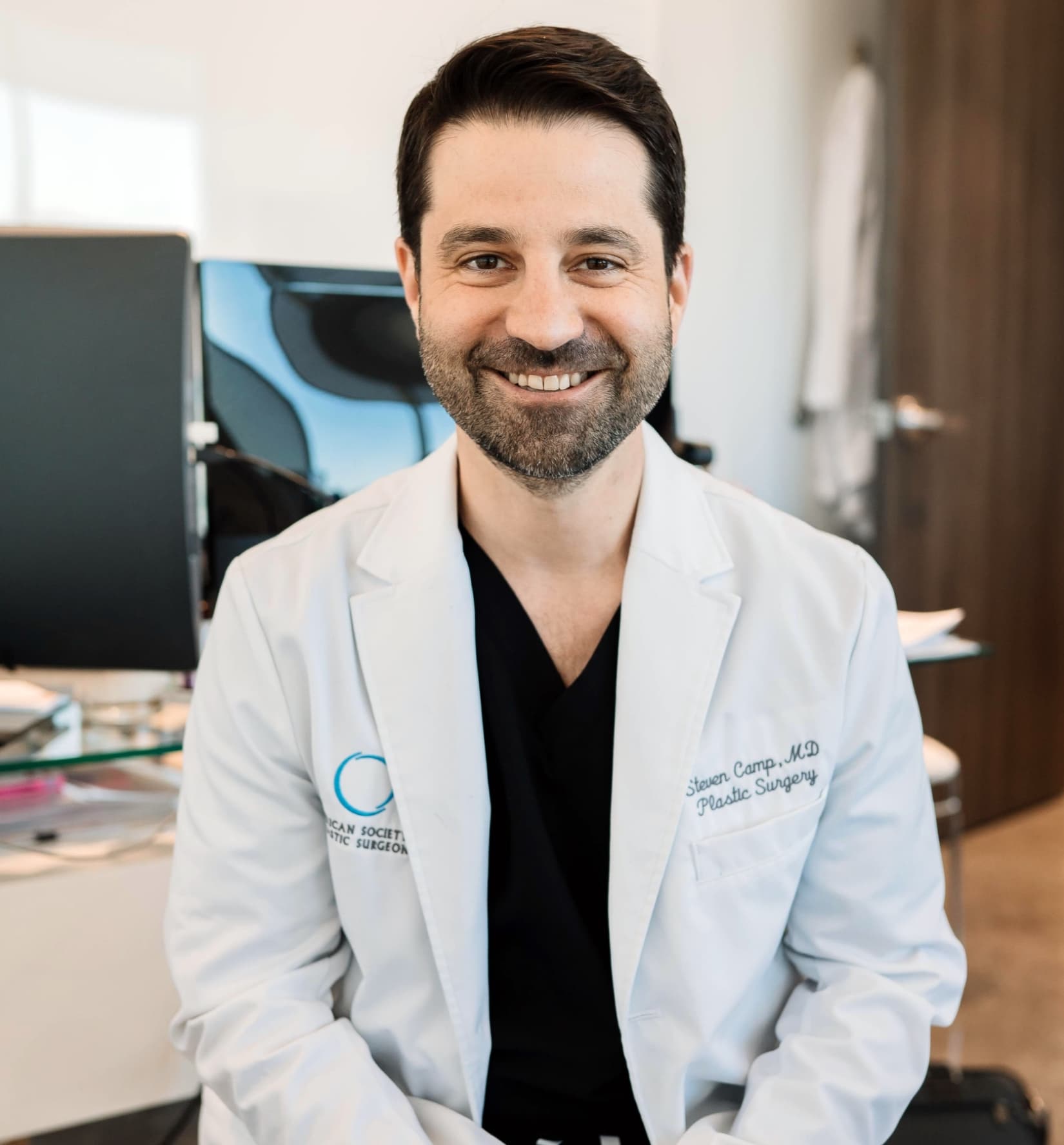 Steven Camp, MD
Certified by the American Board of Plastic Surgery
Dr. Camp is a fellowship-trained plastic surgeon recognized nationally as a leader in the field of aesthetic surgery. His impressive credentials include a prestigious plastic surgery residency at the University of Utah, where he served as Chief Resident, and serving as a board member with The Aesthetic Society, the leading plastic surgery professional association. His exceptional surgical skills and gift for putting patients at ease attract patients from throughout Texas and around the country.
Credentials You Can Trust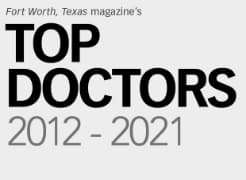 What Happens During a CoolTone Treatment?
The noninvasive CoolTone treatment begins with the patient lying down. The provider then attaches a paddle-like device to the target area (the abdomen, buttocks, or thighs). When the provider activates the device, magnetic energy travels through the patient's skin and fat, stimulating involuntary muscle contractions. The contractions don't cause discomfort, but patients typically feel sore after the procedure. The sensation is similar to what someone might experience after strenuously working out. After treatment, hydration is important to flush lactic acid from the muscles and minimize soreness.
Each treatment lasts around 30 minutes, and we recommend an initial series of 4 procedures spaced one month apart.
Our highly skilled team of nursing professionals and licensed aestheticians is a down-to-earth group of women who share a passion for aesthetics and ensuring you feel comfortable and relaxed at every visit. They are a big part of our #HappyCamper vibe and one of the reasons people trust us to provide the best care possible.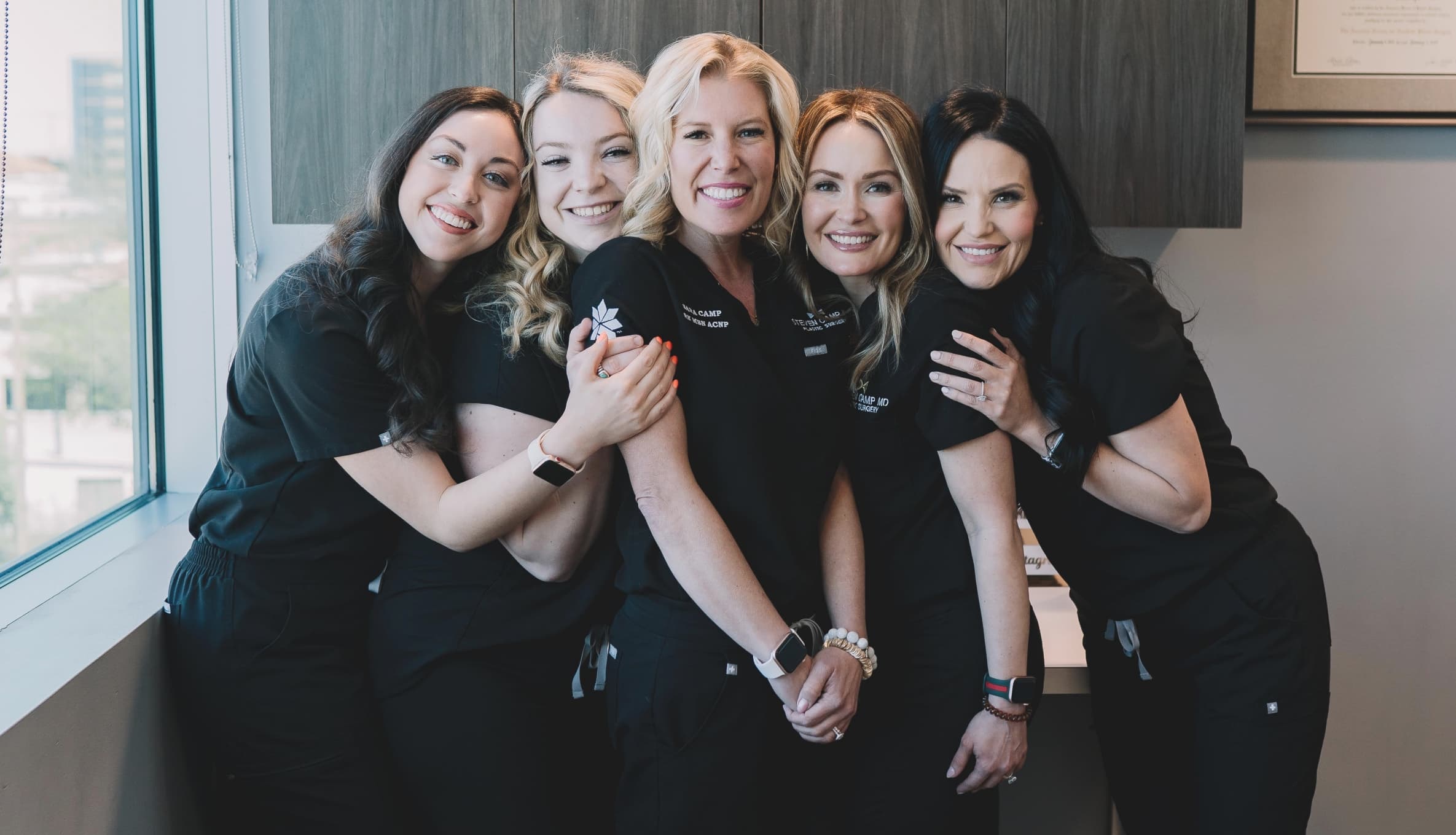 Can You Combine CoolTone With Other Treatments?
CoolTone and CoolSculpting® complement each other by toning muscle and reducing fat. Combining treatments as part of a package can be cost-effective and produce enhanced body contouring results. Some patients can also benefit from laser skin tightening procedures. The best candidates for CoolTone and CoolSculpting are men and women who are in good physical shape but want to address areas that can be difficult to tone.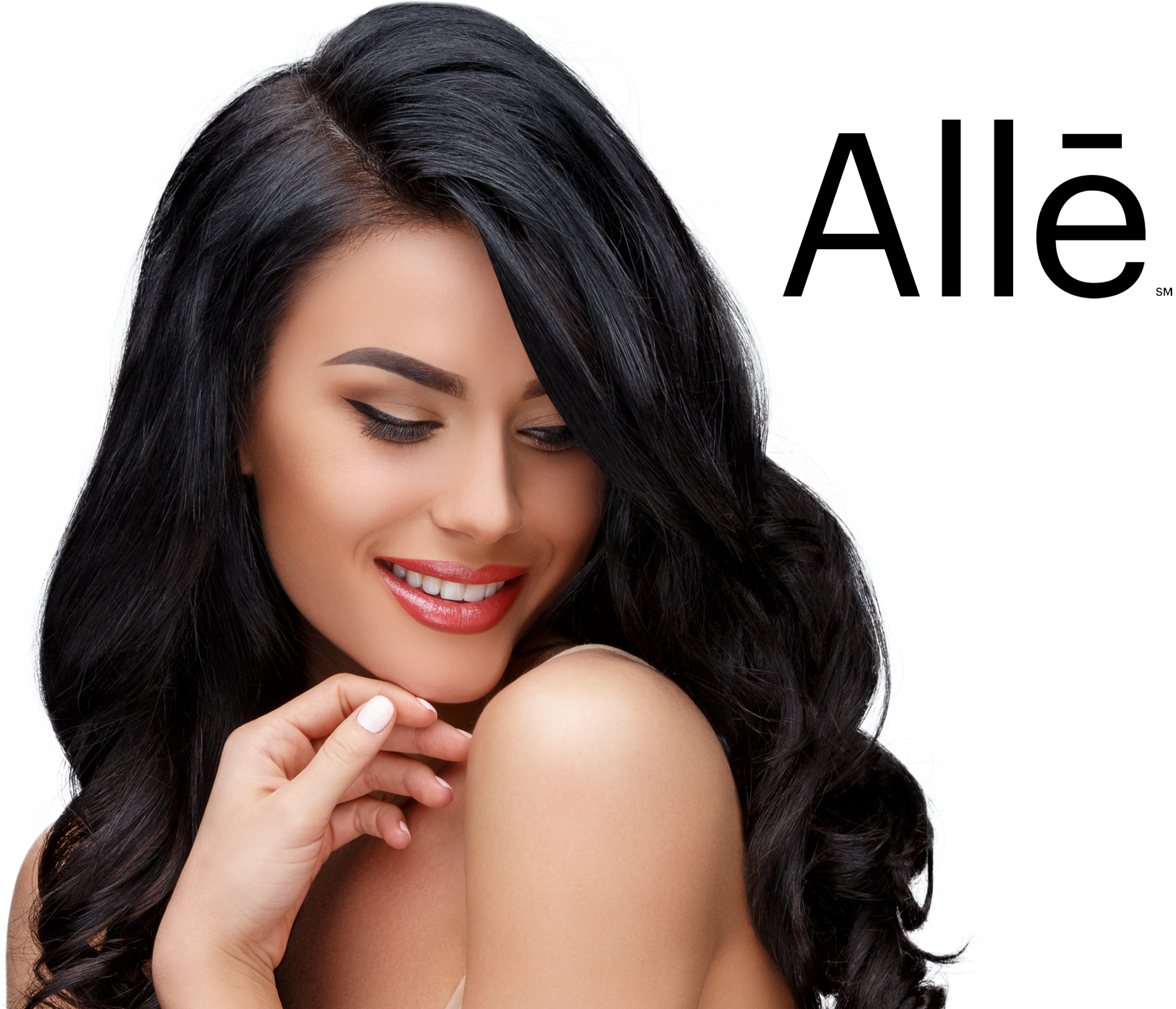 Model
Reward Yourself with Alle™
It's easier than ever to earn discounts on some of your favorite med spa procedures and skincare products when you become a member of our Allē aesthetics rewards program. In addition to saving each time you come in for the most popular Allergan treatments, including BOTOX® Cosmetic, JUVÉDERM®, JUVÉDERM® VOLUMA XC, and SkinMedica® products, Allē members can also earn points on other selected services and products.
How Much Does CoolTone Cost?
The price of a CoolTone treatment varies from patient to patient depending on the number of treatment areas. The number of treatment sessions, which is usually based on a patient's ultimate goals, will also affect the total CoolTone cost. (Dr. Camp usually recommends starting with a package of 8 cycles spaced 48 hours apart for best results, followed by monthly treatments for maintenance.) Dr. Camp tailors personalized treatment plans to meet patients' aesthetic goals and their budgets.
Confidence should never be out of reach. Learn more about our patient-centered financing options.
What Is Recovery Like After CoolTone?
There isn't downtime after a CoolTone procedure; you can return to work or any other routine daily activities. You can expect to feel sore for the rest of the day. Results are usually noticeable about 2 to 4 weeks after the final treatment session. Patients often schedule follow-up treatments to maintain their results.
Schedule Your Fast-Track Consultation Today!
We have surgical consultation appointments with Dr. Camp available to help you expedite your treatment.
Get Started
To learn if you are a good candidate for this nonsurgical muscle toning with CoolTone, request a consultation at our Fort Worth office using the online form to meet personally with Dr. Steven Camp. Or call our office at (817) 228-4315 to schedule an appointment.