Steven Camp MD Plastic Surgery & Aesthetics
3416 Lovell Avenue, Suite 200
Fort Worth, Texas 76107
Phone: (817) 228-4315
Fax: (817) 719-9323
Monday-Friday: 9 a.m.–5 p.m.

KYBELLA®
Everyone wants a well-defined chin. That's one of the reasons why KYBELLA treatments at our Fort Worth practice are increasingly popular with our patients from Mansfield, Arlington, and other nearby areas. KYBELLA injections reduce the appearance of a double chin, which is caused by submental fat — the accumulation of fat just below the chin.
Featured KYBELLA

Before & After Photos

Keep in mind that each patient is unique and your results may vary.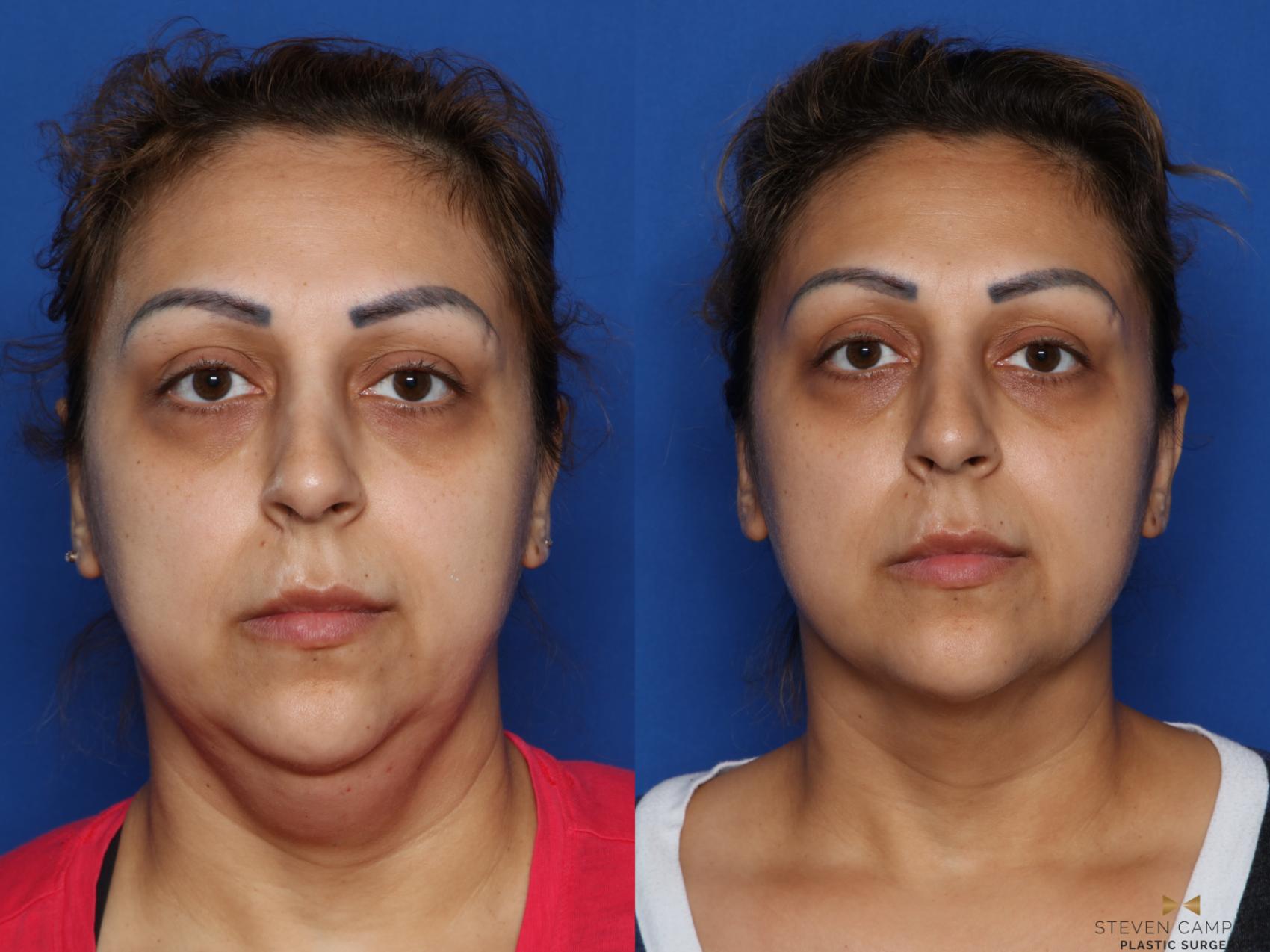 Before & After
Case #489
This patient had an absolutely incredible transformation with Kybella treatment under the care of our nurse practitioner. Her pictures were taken 3 months after her treatment. To schedule your Kybella treatment please call the office at 817-228-4315 or fill out the form below.
Read More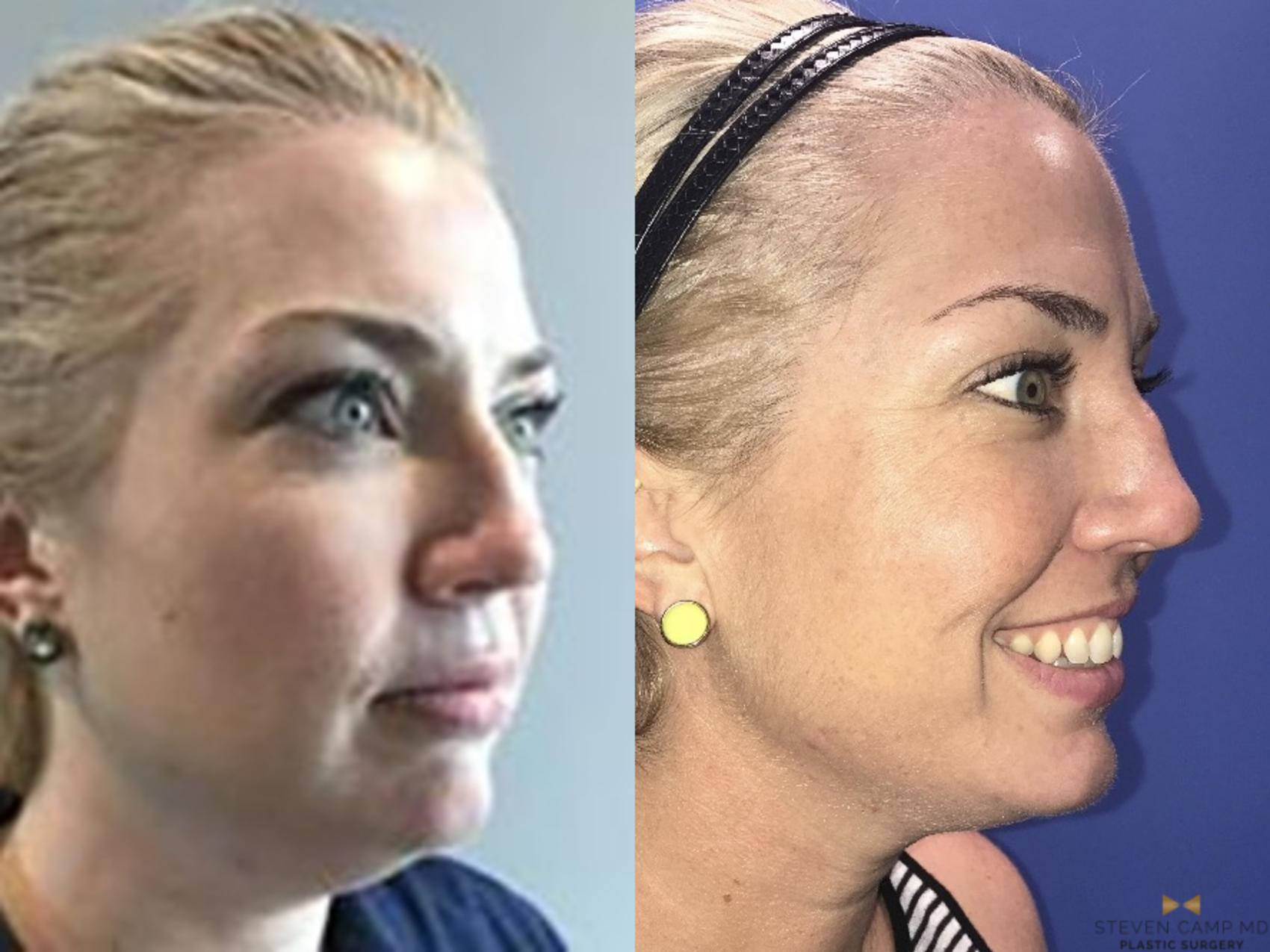 Before & After
Tennis Anyone?
At 35, this mother of one was a fantastic candidate for profile enhancement through Kybella injection. As an active tennis player and not-for-profit professional, Kybella was a great answer due to small amount of downtime after the procedure. With this procedure, the patient recieved 2 vials of Kybella and returned for...
Read More
Keep in mind that each patient is unique and your results may vary.
Your KYBELLA Treatment
The appearance of a double chin is typically caused by one or more of these factors:
Each KYBELLA treatment plan varies a bit. Dr. Camp will be able to tell you the number of injections and separate treatments needed during your consultation. Once you're ready for treatment, Dr. Camp marks specific injection sites below the chin to ensure precision. A single treatment session typically takes 15 to 20 minutes to administer the injections.
KYBELLA is one of 2 nonsurgical treatments we offer to reduce the appearance of a double chin. CoolSculpting® can also minimize submental fat with the CoolMini™, an applicator specifically designed to fit under the chin.
Of course, surgical intervention can provide even more dramatic transformations. If you want to pursue this avenue, you may also want to ask Dr. Camp about using neck liposuction to remove fat.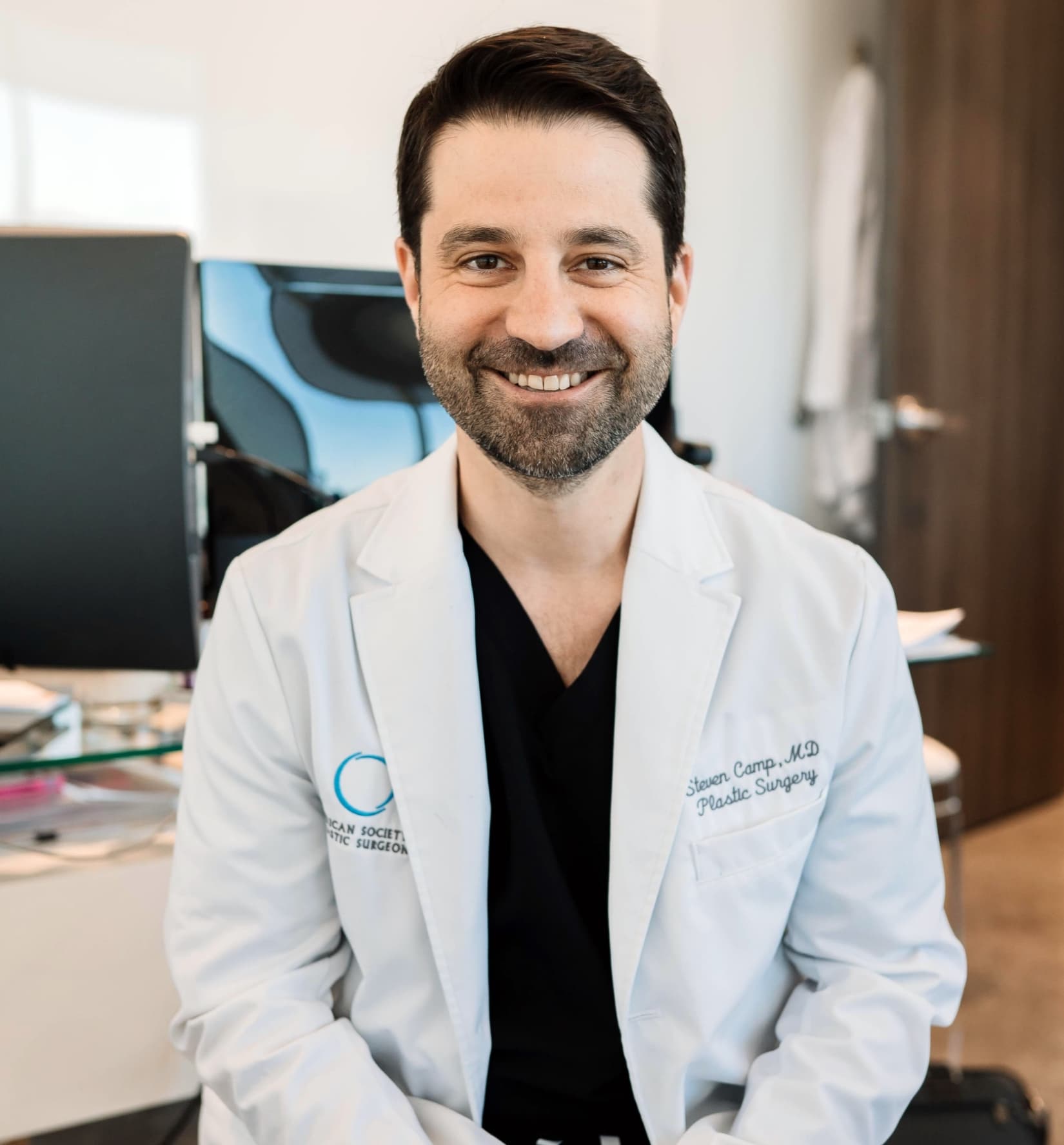 Steven Camp, MD
Certified by the American Board of Plastic Surgery
Dr. Camp is a fellowship-trained plastic surgeon recognized nationally as a leader in the field of aesthetic surgery. His impressive credentials include a prestigious plastic surgery residency at the University of Utah, where he served as Chief Resident, and serving as a board member with The Aesthetic Society, the leading plastic surgery professional association. His exceptional surgical skills and gift for putting patients at ease attract patients from throughout Texas and around the country.
Credentials You Can Trust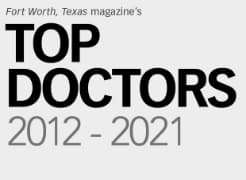 What is KYBELLA?
KYBELLA uses a synthetic form of a chemical called deoxycholic acid, which the body naturally produces to help break down and absorb dietary fat. When injected beneath the chin, the deoxycholic acid goes to work breaking down fat cells in the area. This effectively renders them unable to store fat, which triggers the body to gradually remove the cells over time.
Each patient's response to the injections is unique, but most patients begin seeing visible results after 2 to 4 treatment sessions. Up to 6 treatments may be needed, depending on your response and aesthetic goals. We schedule treatments at least a month apart.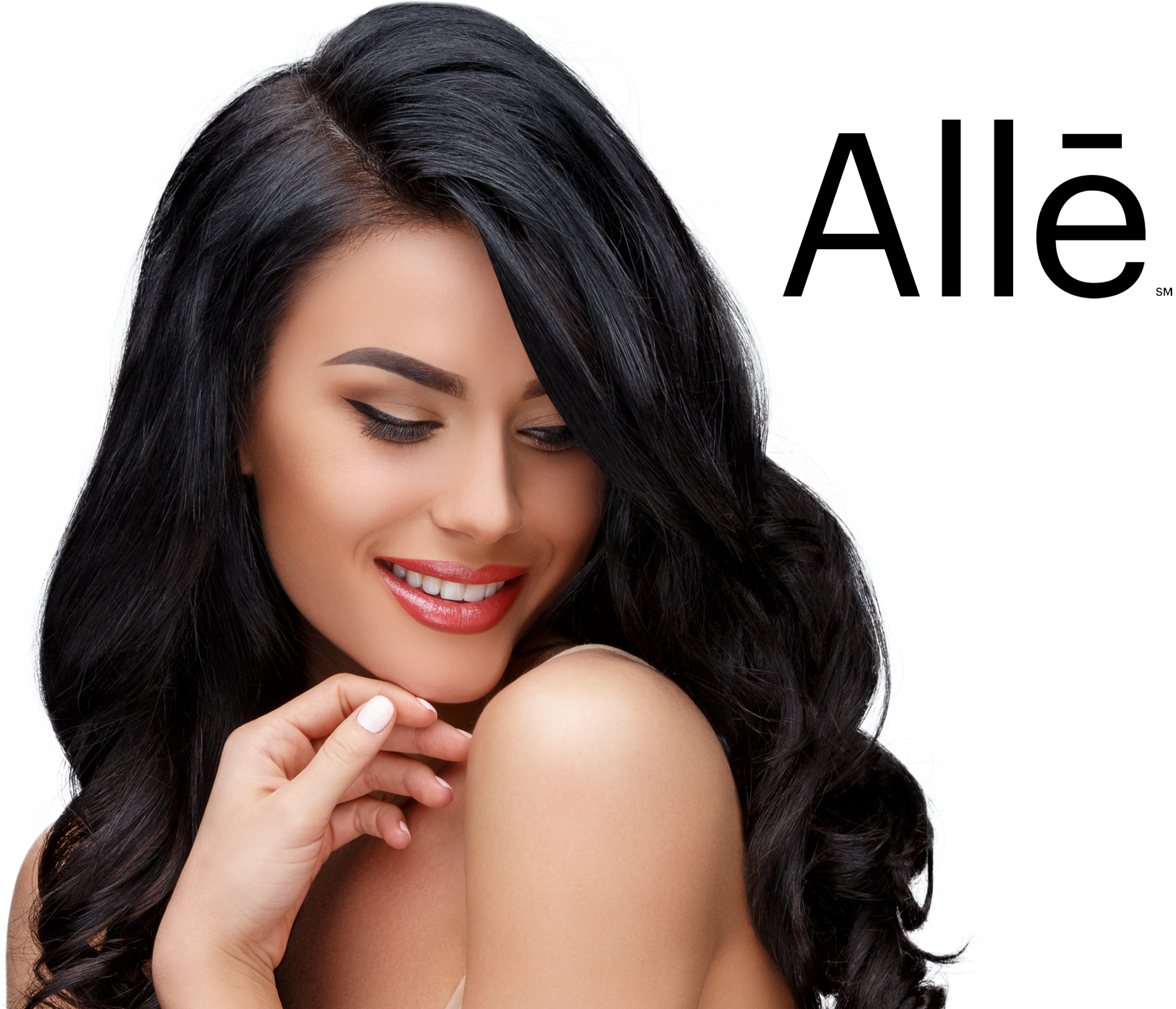 Model
Reward Yourself with Alle™
It's easier than ever to earn discounts on some of your favorite med spa procedures and skincare products when you become a member of our Allē aesthetics rewards program. In addition to saving each time you come in for the most popular Allergan treatments, including BOTOX® Cosmetic, JUVÉDERM®, JUVÉDERM® VOLUMA XC, and SkinMedica® products, Allē members can also earn points on other selected services and products.
What to Expect
Most patients experience some swelling after KYBELLA injections, but as the body becomes accustomed to treatment, swelling is often diminished following subsequent treatment sessions. You may also notice some bruising or numbness under the chin. There may be some areas of hardness or redness, as well. In the vast majority of cases, these are minor side effects that resolve on their own.
*Be sure to read and follow our post-treatment instructions to achieve optimal results.
Our highly skilled team of nursing professionals and licensed aestheticians is a down-to-earth group of women who share a passion for aesthetics and ensuring you feel comfortable and relaxed at every visit. They are a big part of our #HappyCamper vibe and one of the reasons people trust us to provide the best care possible.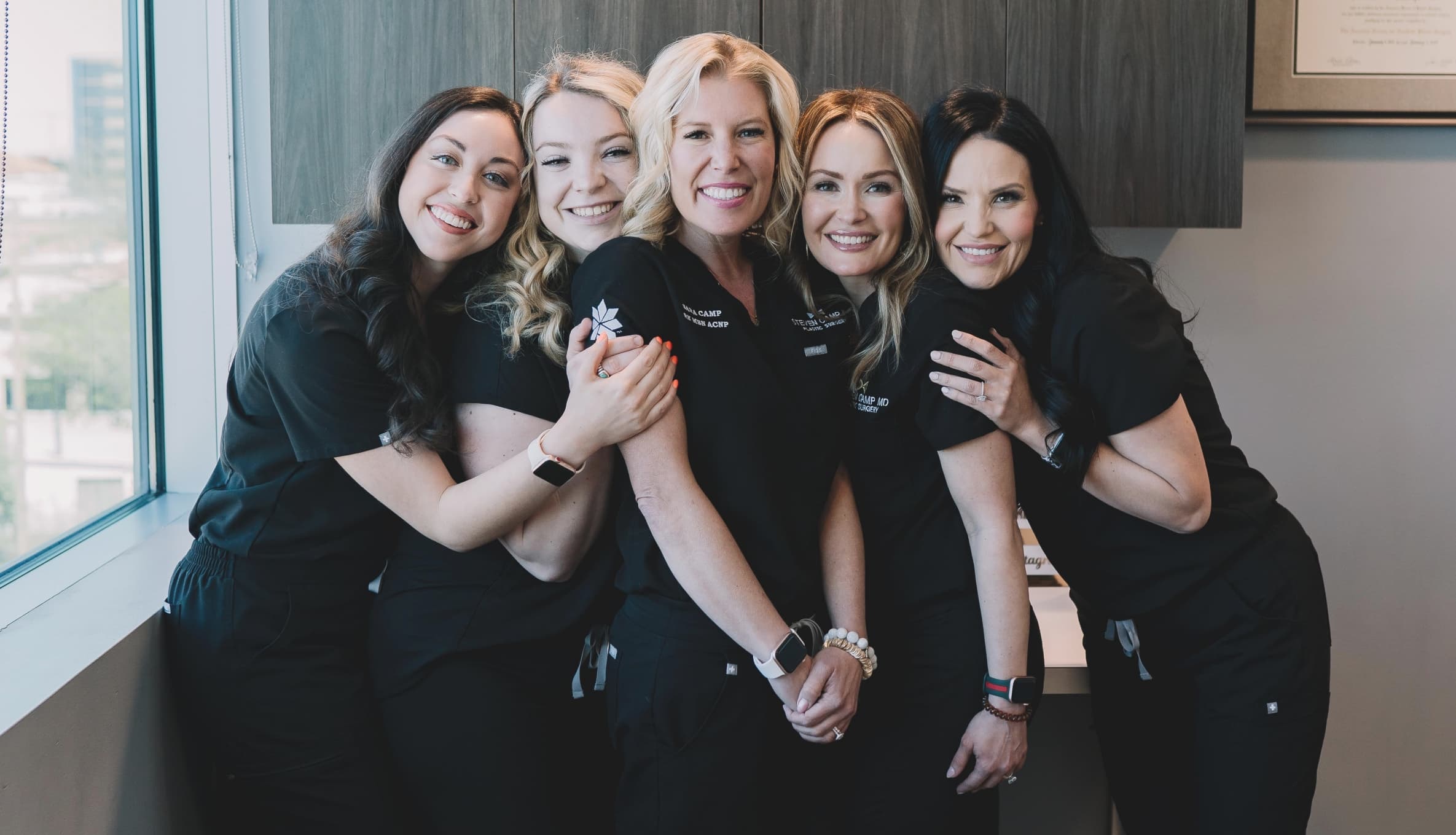 Confidence should never be out of reach. Learn more about our patient-centered financing options.
Get Started
The best way to determine if you're a good candidate for this nonsurgical treatment is to meet personally with Dr. Camp, a board-certified plastic surgeon and injectables trainer for Allergan. Request a consultation online, or call our practice at (817) 228-4315 to schedule an appointment.