Steven Camp MD Plastic Surgery & Aesthetics
3416 Lovell Avenue, Suite 200
Fort Worth, Texas 76107
Phone: (817) 228-4315
Fax: (817) 719-9323
Monday-Friday: 9 a.m.–5 p.m.

Facelift
The women and men from Mansfield, Abilene, Dallas, Frisco, and beyond who visit Dr. Camp for a facelift consultation in Fort Worth often ask him about the various types of facelift procedures they've read about online. Dr. Camp doesn't believe in a one-size-fits-all approach to facial plastic surgery, and tailors the procedure to each patient's unique physical characteristics and specific aesthetic concerns. In every case, however, Dr. Camp uses advanced surgical techniques to create natural-looking results and a rested, refreshed appearance.
A Customized Facelift Procedure
Successful cosmetic surgery results begin at the consultation, which is why Dr. Camp spends the time needed to understand your concerns and aesthetic goals and to explain your options in a way that's understandable. He asks you to bring in one or more photos of your younger self to help him create an appearance that appears extremely natural. This is the kind of attention to detail that Dr. Camp is known for, and it allows him to customize his surgical approach to meet your needs. In some cases, he may even recommend a nonsurgical approach such as laser skin tightening at our med spa.
Advanced Facelift Techniques
The days of a stretched or "windblown" look following facelift surgery are long gone. Dr. Camp uses the most modern surgical approach, which focuses on lifting and repositioning the tissue and muscles of the face, rather than simply stretching the skin tight. This technique is called a SMAS facelift. SMAS stands for superficial muscular aponeurotic system, which refers to the deeper, more substantial layer that supports the tissue. A SMAS facelift produces results that last longer and look more natural than a traditional facelift that focuses only on the skin.
Dr. Camp tailors the SMAS technique based on your needs. In some cases, he restores volume to the mid-face area, while in other procedures he will provide more definition to the jawline and improve the contours of the neck.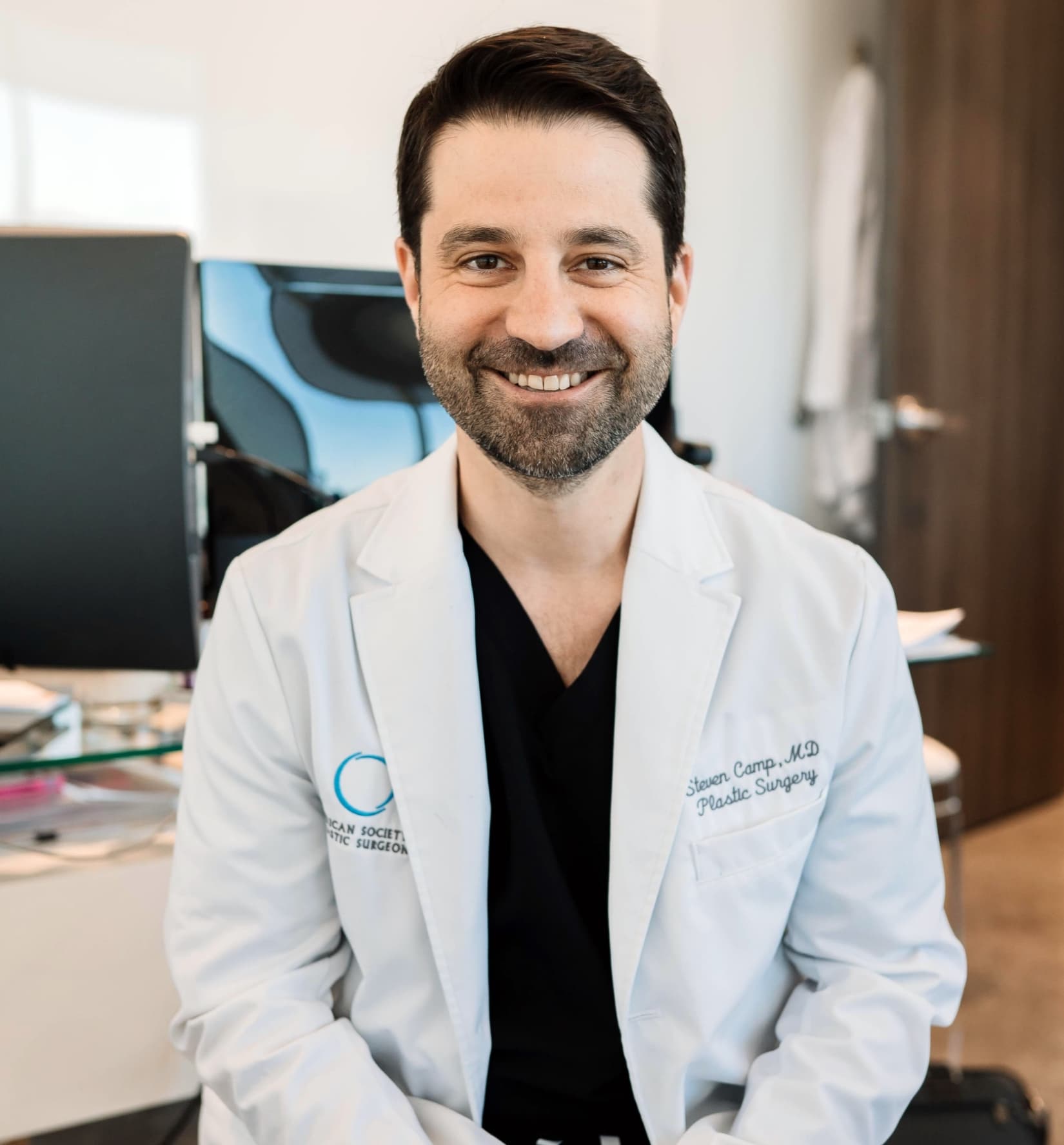 Steven Camp, MD
Certified by the American Board of Plastic Surgery
Dr. Camp is a fellowship-trained plastic surgeon recognized nationally as a leader in the field of aesthetic surgery. His impressive credentials include a prestigious plastic surgery residency at the University of Utah, where he served as Chief Resident, and serving as a board member with The Aesthetic Society, the leading plastic surgery professional association. His exceptional surgical skills and gift for putting patients at ease attract patients from throughout Texas and around the country.
Credentials You Can Trust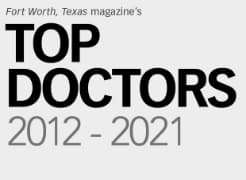 Recovery After Facelift
Your recovery after a facelift involves both a physical and social timeline. Facial plastic surgery is unique because your face is visible at all times. During the initial phase of your recovery, you should expect some swelling and bruising, and discomfort that can be managed with pain medication. Some numbness is also typical following a facelift.
When Can I Go Back to Work After a Facelift?
Most patients can return to work after a week, but that depends both on the physical nature of the job and the level of privacy. Makeup can camouflage bruising at this point in most cases, but not all. It's best to postpone strenuous exercise until about 3 weeks after the surgery.
For patients who are planning to attend a high-profile social event, such as a wedding or class reunion, it's a good idea to allow a buffer of at least 6 weeks between the surgery and the event.
Facial Procedure Pricing
These are the starting prices for our procedures, the 6 month no interest* payment calculation, the 36 month fixed interest payment calculation, and the deposit required when you finance using PatientFi.
*If paid in full during promo period.
Prices listed are the starting price and not a guarantee of the cost for your procedure.
| Procedure | Starting Cost | 6 Month No Interest* | 36 Month Fixed Interest | Deposit |
| --- | --- | --- | --- | --- |
| Rhinoplasty | $10,700 | $1,783 | $330 | $2,100 |
| Rhinoplasty with Chin Augmentation | $15,100 | $2,517 | $466 | $3,000 |
| Lower Eyelid Surgery | $8,400 | $1,400 | $259 | $1,600 |
| Upper Eyelid Surgery | $6,900 | $1,150 | $213 | $1,300 |
| Upper and Lower Eyelid Surgery | $14,000 | $2,333 | $432 | $2,800 |
| Brow Lift + Upper Eyelid Surgery | $11,300 | $1,883 | $282 | $2,300 |
| Ear Surgery (Otoplasty) | $10,200 | $1,700 | $315 | $2,000 |
| Facelift/ Neck Lift | $17,500 | $2,917 | $540 | $3,500 |
| Facelift/ Neck Lift and Upper + Lower Eyelid Surgery with Overnight Stay | $29,800 | $4,967 | $920 | $5,900 |
| Chin Implant | $6,900 | $1,150 | $173 | $1,400 |
| Buccal Fat Removal | $5,800 | $967 | $145 | $1,200 |
Confidence should never be out of reach. Learn more about our patient-centered financing options.
Start With a Consultation
Learn why so many women and men choose board-certified plastic surgeon Dr. Steven Camp to perform their facelifts by requesting a consultation using the online form, or call our office at (817) 228-4315 to schedule an appointment.