Steven Camp MD Plastic Surgery & Aesthetics
3416 Lovell Avenue, Suite 200
Fort Worth, Texas 76107
Phone: (817) 228-4315
Fax: (817) 719-9323
Monday-Friday: 9 a.m.–5 p.m.

Sciton Laser Skin Tightening
Sciton Laser Skin Tightening
Nonsurgical skin tightening treatments with SkinTyte® are very popular at our Fort Worth practice with our patients from Abeline, Mansfield, Arlington, and other nearby areas. Many women and men who want to look more youthful aren't interested in facial plastic surgery, and advanced skin tightening technology makes that possible for the right patients.
Get Started
The best way to determine if you're a good candidate for nonsurgical skin tightening or other skincare procedures is to meet personally with Dr. Camp. Request a consultation using the online form, or call our practice at (817) 228-4315 to schedule an appointment.
What Is SkinTyte?
SkinTyte is a versatile treatment that uses infrared energy to penetrate deep into the skin, heating collagen to stimulate the body's natural healing process. This, in turn, generates new, healthy collagen and helps firm up skin. In addition to tightening skin on the face and most areas of the body, SkinTyte can also improve the appearance of skin damaged by the sun and minimize facial and neck redness. This procedure can be used on all skin types with excellent results and requires virtually no downtime.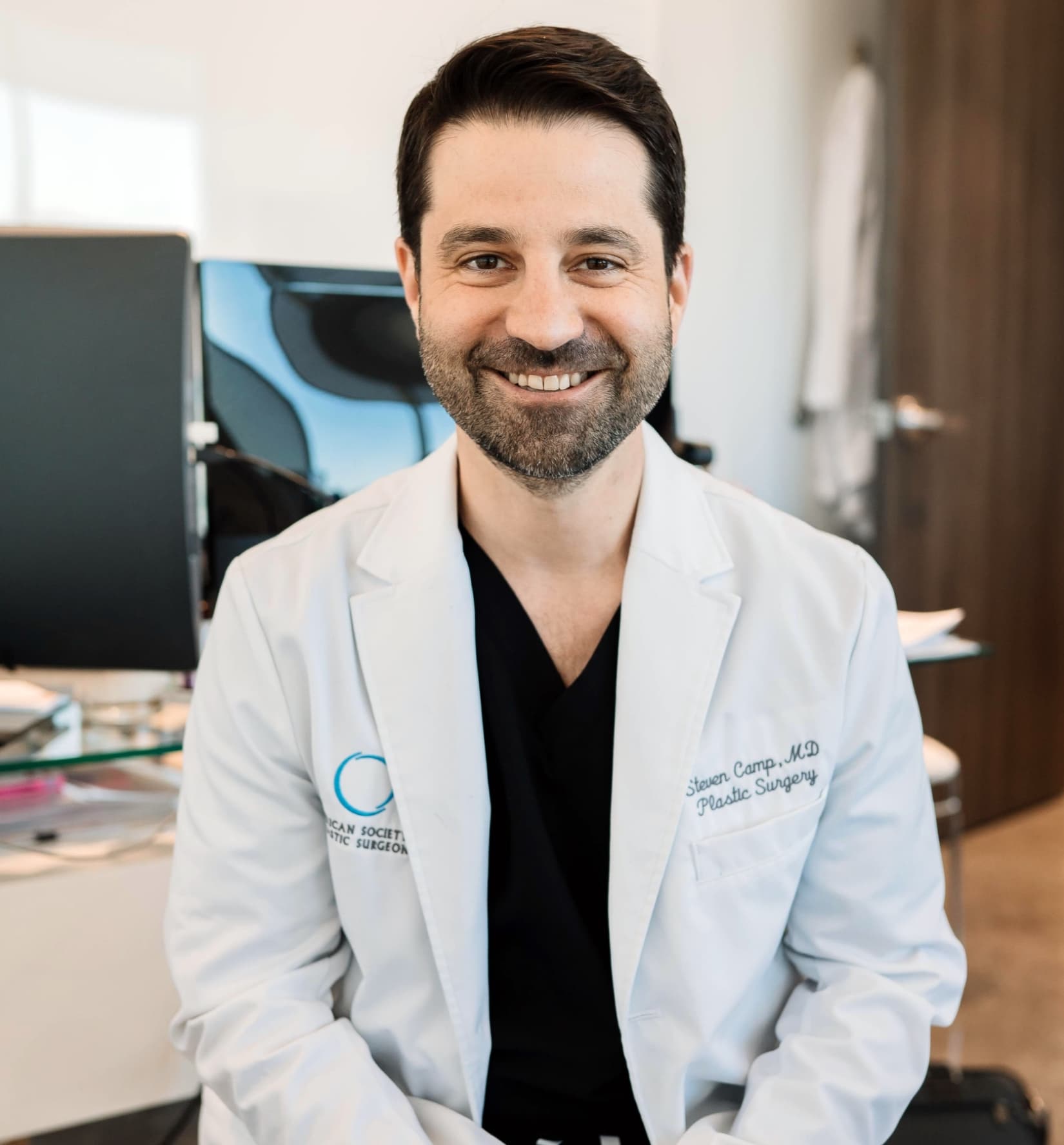 Steven Camp, MD
Certified by the American Board of Plastic Surgery
Dr. Camp is a fellowship-trained plastic surgeon recognized nationally as a leader in the field of aesthetic surgery. His impressive credentials include a prestigious plastic surgery residency at the University of Utah, where he served as Chief Resident, and serving as a board member with The Aesthetic Society, the leading plastic surgery professional association. His exceptional surgical skills and gift for putting patients at ease attract patients from throughout Texas and around the country.
Credentials You Can Trust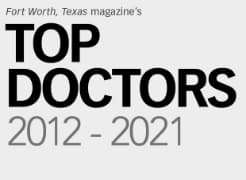 What Happens During a SkinTyte Treatment?
Because the SkinTyte procedure cools the skin's outer layers as it heats up subdermal collagen, there is minimal discomfort. We can perform treatments with or without a topical anesthetic, which numbs the targeted area. The specialist performing the treatment uses a handheld device, which delivers infrared energy in a series of rapid, gentle pulses. This sequence is repeated across the treatment area. Most treatments for the face and neck can be completed within about 30 minutes, but the treatment time varies depending on the treatment area.
Modern Maintenance
Want to know the secret to beautiful skin?
A treatment plan of medical-grade skin care and consistent BOTOX® and laser treatments.
When you combine a Sciton BBL® HERO™ or MOXI® laser treatment with your routine BOTOX every 3 months, receive your BOTOX for only $12/unit.
Laser and BOTOX must be done at the same appointment. Have questions? Text (817) 764-1330!
Model
What Are the Benefits of a SkinTyte Treatment?
One of the reasons for the popularity of SkinTyte treatments is that the procedure can be used for a range of aesthetic concerns. People choose this treatment to:
Improve skin texture and smoothness
Plump the skin
Reduce and soften fine lines and wrinkles around the lips, mouth, and eyes
Increase jawline definition, improve jowls
Create a more youthful-looking face, neck, and upper chest
Improve skin laxity on the abdomen, thighs, arms, knees, and buttocks
Reduce the appearance of cellulite and stretch marks
Rejuvenate by stimulating increased collagen production in the upper, middle, and deep dermis of the skin
Because we offer both SkinTyte and laser skin resurfacing treatments, along with other skin care procedures, we ask that patients schedule skincare consultations with one of our nurses before coming in for treatments. We can use the information gathered at this appointment to create a customized plan and determine the appropriate treatment. We also use the VISIA® Complexion Analysis system to help us produce optimal outcomes and develop skincare regimens that are right for you.
Our highly skilled team of nursing professionals and licensed aestheticians is a down-to-earth group of women who share a passion for aesthetics and ensuring you feel comfortable and relaxed at every visit. They are a big part of our #HappyCamper vibe and one of the reasons people trust us to provide the best care possible.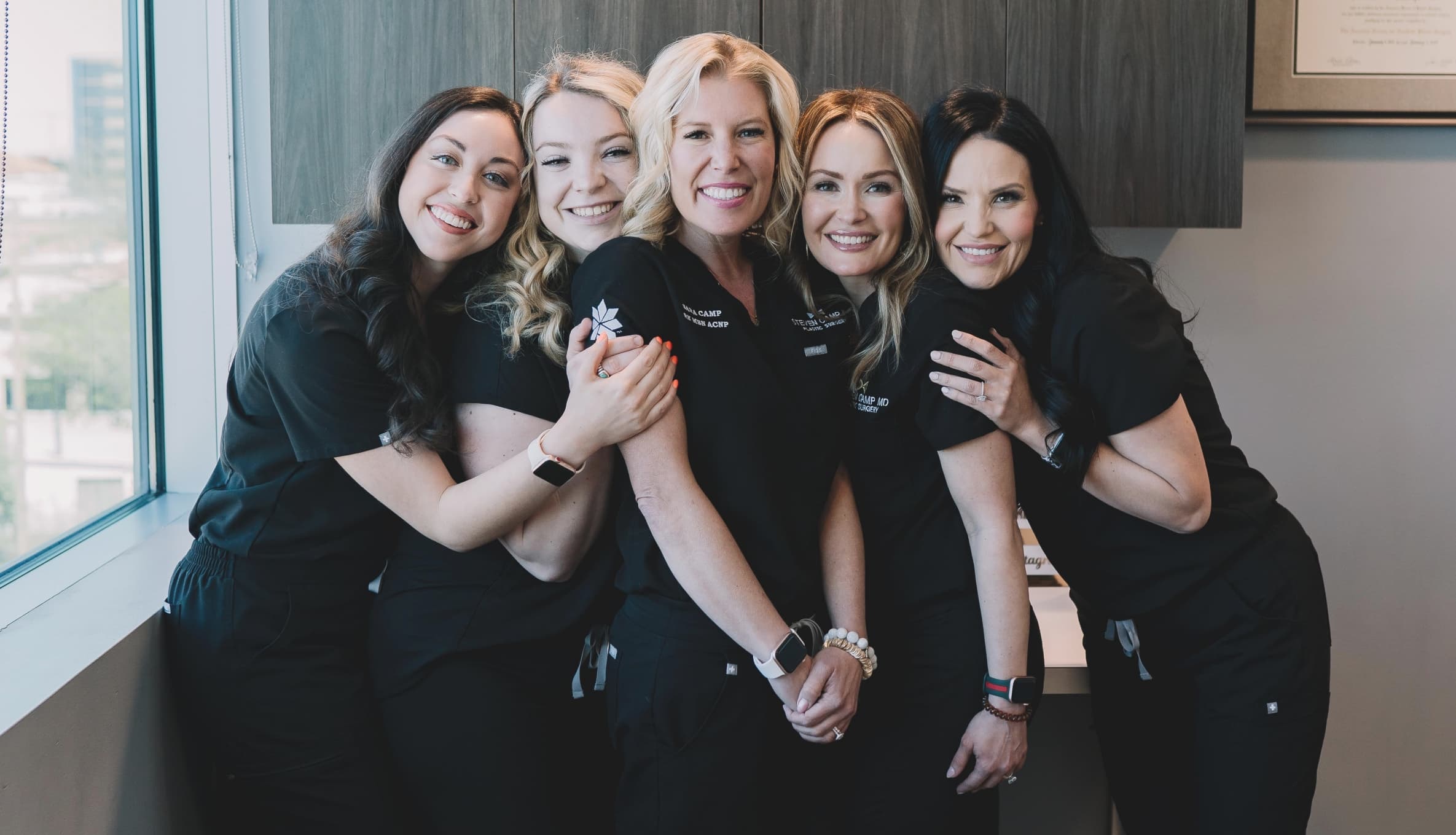 Confidence should never be out of reach. Learn more about our patient-centered financing options.
Laser Skin Tightening Frequently Asked Questions
How long do results of laser skin tightening last?
The results of SkinTyte treatments can last up to 2 years. Your age, what you eat, how much you exercise, and your skin care habits affect how long the results will last. Extensive exposure to the sun can weaken the structure of your skin, so a high-SPF sunscreen will help you prolong your results.
How much do laser skin tightening treatments cost in Fort Worth?
The price of laser skin tightening using SkinTyte will vary from patient to patient. The cost depends on the treatment area or areas, your aesthetic goals, and the number of treatment sessions needed to achieve those goals.
How many treatments will I need?
Because SkinTyte is gentler than other nonsurgical skin tightening treatments, you may need up to 6 treatment sessions to get the desired results. The benefit is that the procedure involves little to no discomfort and no downtime is needed after each session.
Get Started
The best way to determine if you're a good candidate for nonsurgical skin tightening or other skincare procedures is to meet personally with Dr. Camp. Request a consultation using the online form, or call our practice at (817) 228-4315 to schedule an appointment.