Mommy Makeover Magic
*Keep in mind that each patient is unique and your results may vary.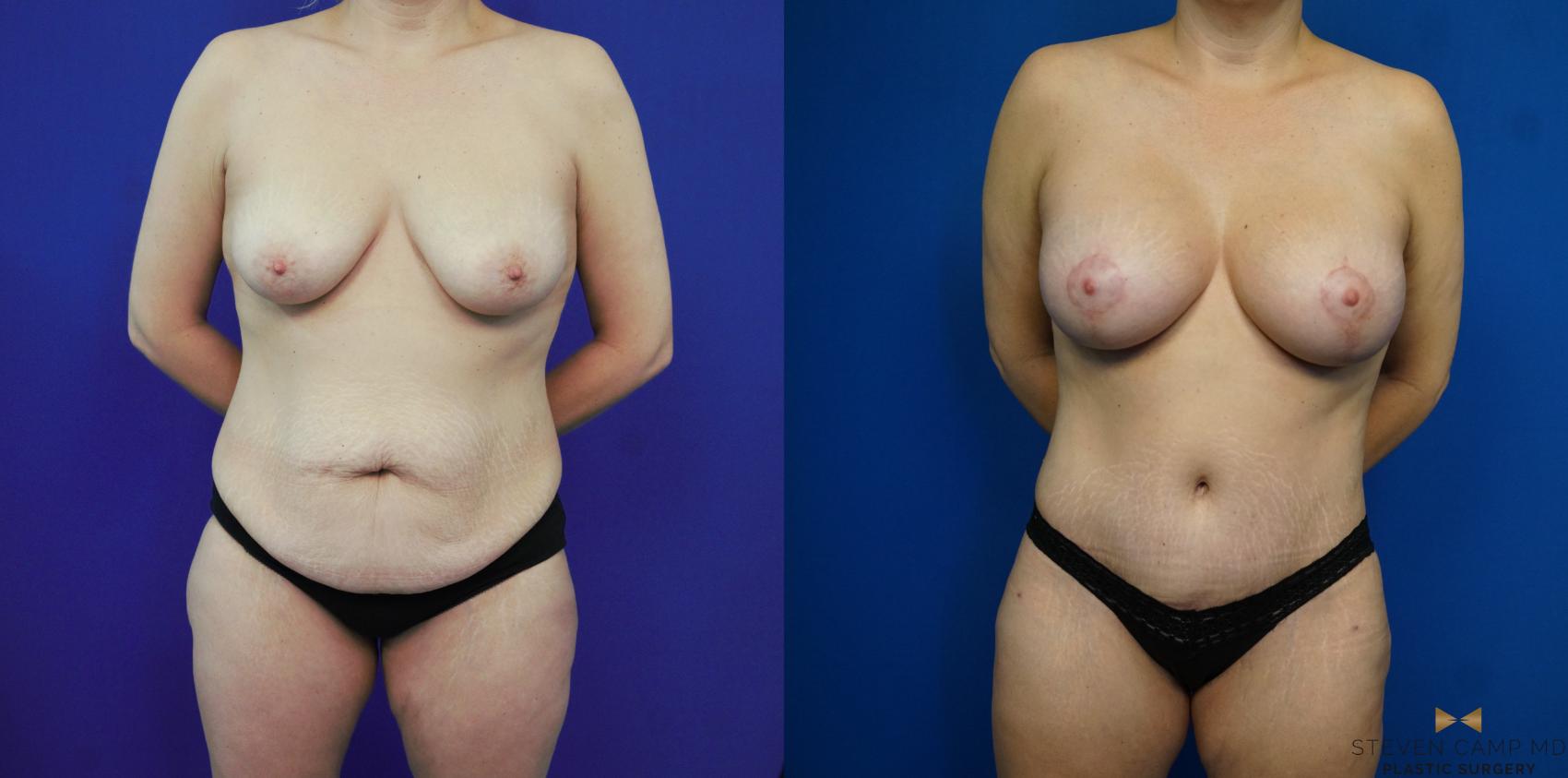 Before & After

A mommy makeover was a fantastic choice for this patient. Feeling like her clothes didn't fit quite right and that bathing suit shopping was a chore, she moved forward with surgery just a few months ago. Her mommy makeover consisted of breast augmenation with a lift (or mastopexy). Dr. Camp chose Allergan silicone gel implants with Allergan SSM 360cc on the left and Allergan SSM 405cc on the right. Additionally, the patient underwent abdominoplaty (tummy tuck) and liposuction of the abdomen, flanks, and thighs. Her surgery was performed at an accredited hospital in Fort Worth, Texas. She stayed overnight and returned home under the care of her family the following morning. Her post-operative photos were captured 3 months after surgery. Her scars will continue to lighten and become more skin toned over the coming year.
To see if you are a candidate for mommy makeover please call our office at 817-228-4315 or fill out the form below.
Back to Top