25 Year Old Mother Has Addition of New Curves through Breast Augmentation and Mini Tummy Tuck
25 Year Old Mother Has Addition of New Curves through Breast Augmentation and Mini Tummy Tuck
*Keep in mind that each patient is unique and your results may vary.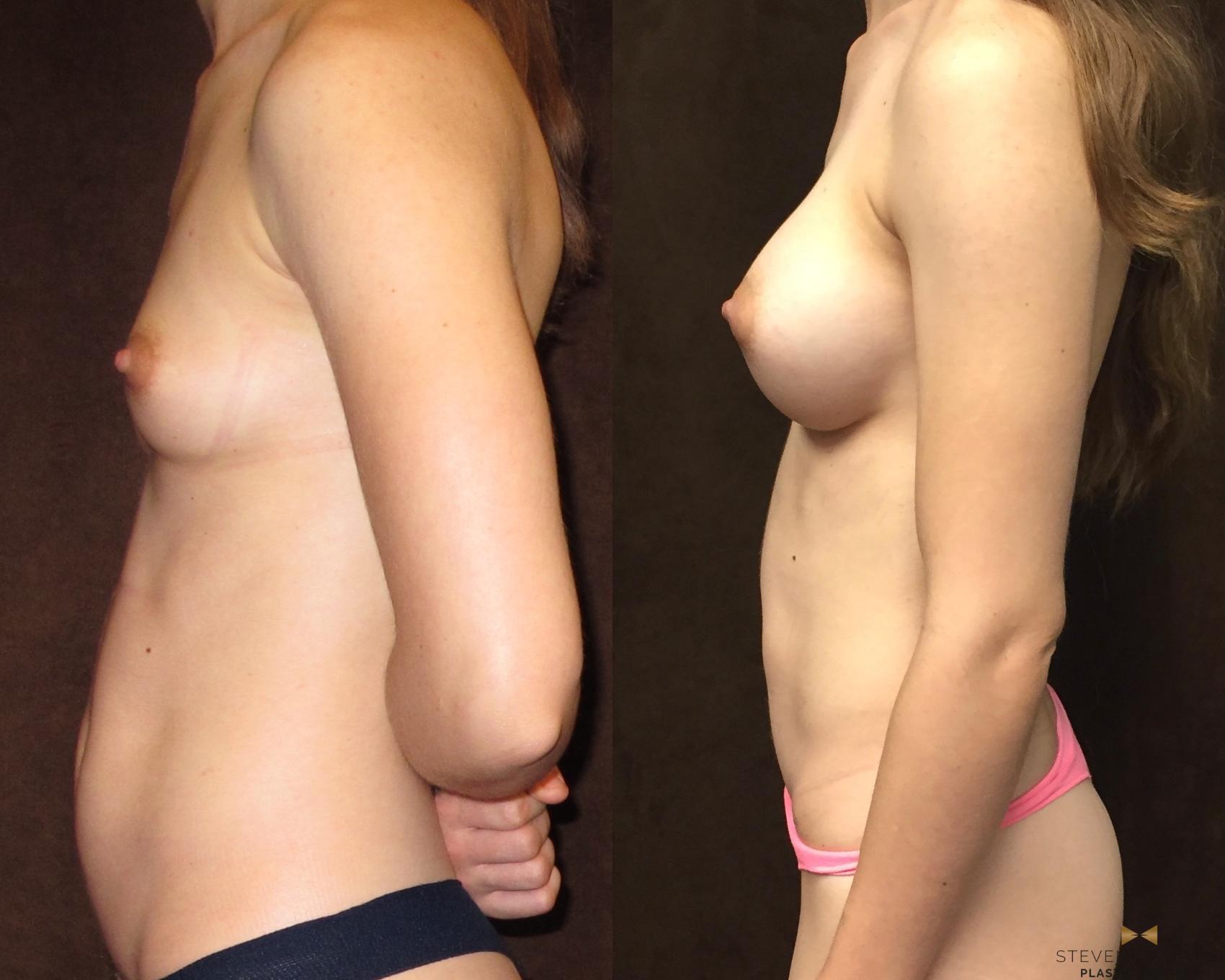 Before & After

A mini tummy tuck and breast augmentation (mommy makeover) is a great answer for many women who have finished having children and are ready to enhance their curves through plastic surgery. This particular patient was in her mid-20s and had 2 children in the last few years. While some women experience drooping or sagging of breasts with pregnancy and breast feeding, this patient lacked volume and projection of the breasts.
Dr. Steven Camp performed her surgery at an outpatient surgery center and utilized 350cc Sientra silicone gel breast implants. Her mini tummy tuck helped to define her abdomen and tighten the muscles and skin that had been stretched with 2 pregnancies. She recovered over the following few weeks and had her post-operative pictures captured at 3 months after the procedure.
To schedule your consultation for mommy makeover please call our office at 817-228-4315 or fill out the form below.
**tattoos covered for privacy.
Surgeon: Steven Camp M.D.
Back to Top