Highly Cohesive High Profile Implants Look Outstanding
Highly Cohesive High Profile Implants Look Outstanding
*Keep in mind that each patient is unique and your results may vary.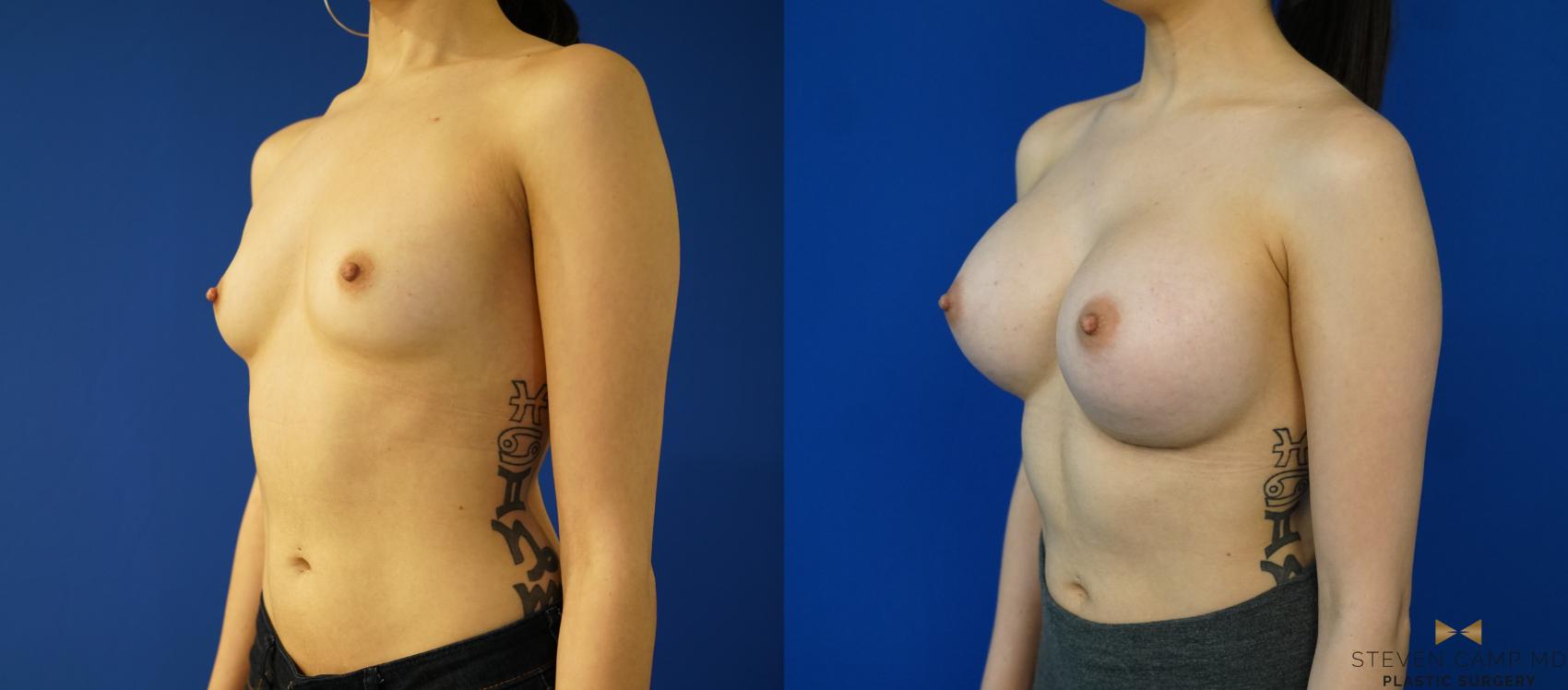 Before & After

In her early 20s and not feeling like her upper body matched her lower body, this patient reached out to discuss breast augmentation. You will see her beautiful outcome included quite a change and it is apparent how happy she is as she walks in and out of our office with a new confidence and sway.
Her 45 minute surgery included Allergan Highly Cohesive High Profile Silicone Gel Breast Implants. Because of a small pre-operative asymmetry Dr. Camp used 415cc on the left side and 450cc on the right side. Because she was placed on Dr. Camp's ​24 Hour Rapid Recovery from Breast Augmentation Protocol ​she was able to control her pain with advil and return to work in just 2 days.
To see if you are a candidate for breast augmentation please call our office at 817-228-4315 or fill out the form below.
Surgeon: Steven Camp M.D.
Back to Top