39 year-old breast augmentation patient with 375cc Mentor silicone gel smooth round breast implants
39 year-old breast augmentation patient with 375cc Mentor silicone gel smooth round breast implants
*Keep in mind that each patient is unique and your results may vary.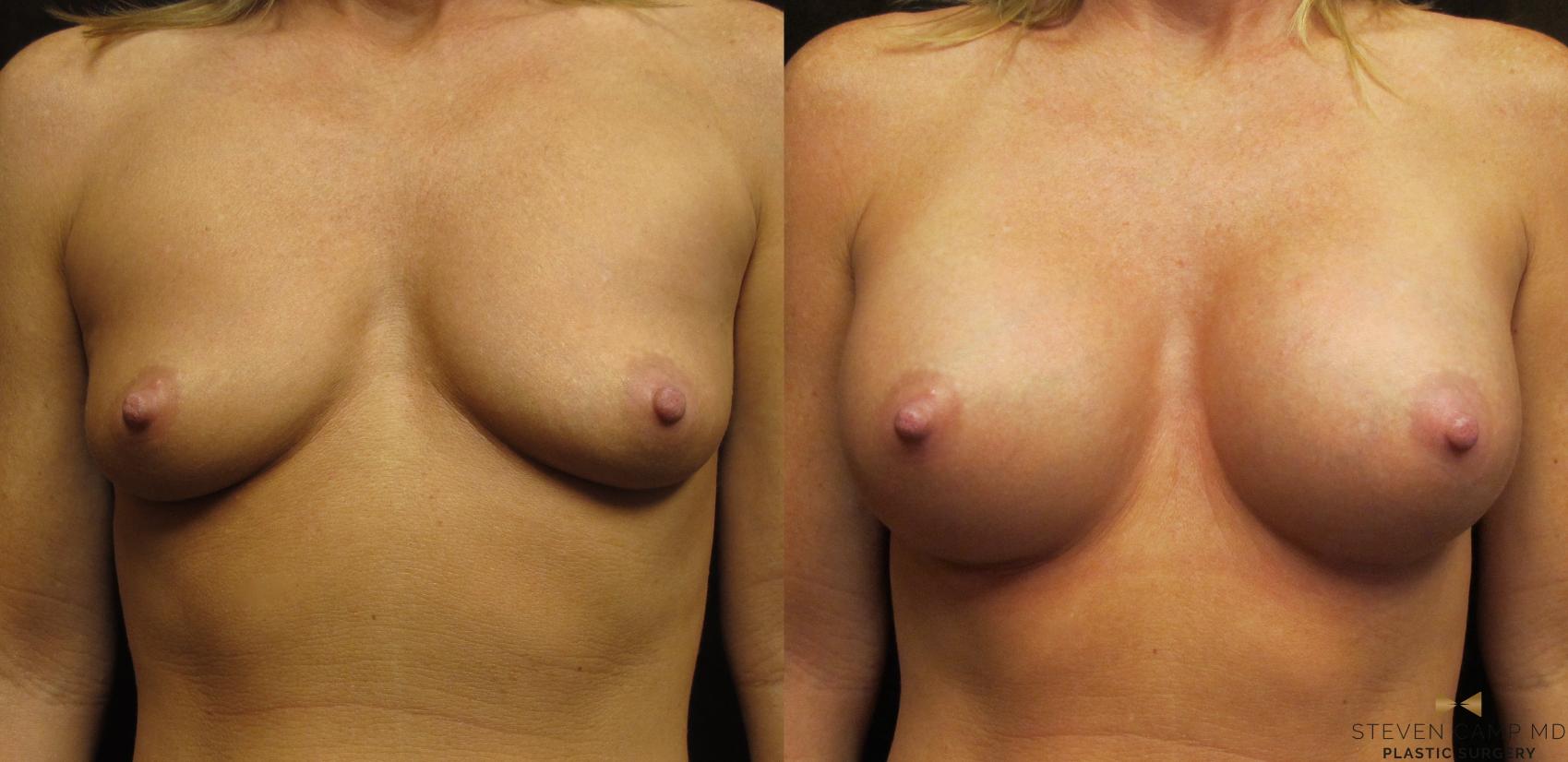 Before & After

Just before turning 40 this Fort Worth, Texas patient called Dr. Steven Camp's plastic surgery office to schedule her breast augmentation consultation. During her appointment she and Dr. Camp decided that 375cc Mentor silicone gel smooth round breast implants would help to provide fullness to her breasts that would look nice in both bathing suits, lingere, workout clothes, and outfits for work and play.
Using an inframammary incision and a Keller funnel, the breast augmentation was completed in under an hour and the patient returned home that afternoon with family.
Within a few days, the patient was ready to return to work. Her post-operative pictures are shown at 3 months after surgery.
To learn more about breast augmentation with Dr. Steven Camp please call 817-228-4315 or fill out the form below. What better way to get ready for your 40th birthday and become a #HappyCamper!
Surgeon: Steven Camp M.D.
Back to Top