Young Professional Happy to Have a Quick Recovery after Breast Augmentation
*Keep in mind that each patient is unique and your results may vary.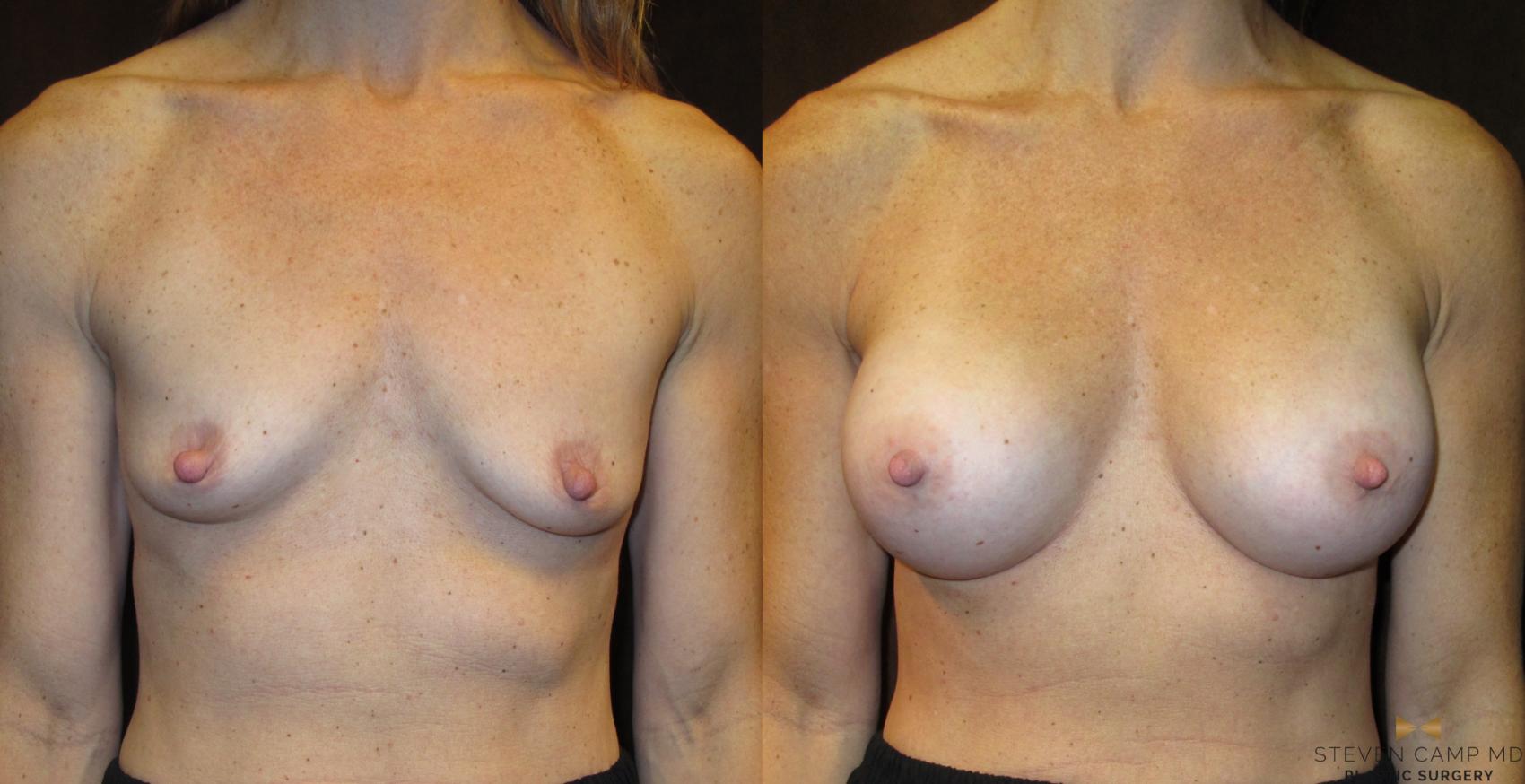 Before & After

As a young professional, this 37-year-old patient was thrilled to learn about the short recovery patients experience after breast augmentation with Steven Camp MD. In order to optimize the patient's post-operative recovery experience, Dr. Camp began educating the patient during her surgical consultation. Of specific importance was the 24-hour Rapid Recovery from Breast Augmentation Plan used by Dr. Camp in most breast augmentation patients. This plan pushes patients to manage their pain control leading to his recommendation for these patients to go out to dinner on the night of their breast augmentation.
To learn more about 24-hour Rapid Recovery from Breast Augmentation, call our office at 817-228-4315 or fill out the form below.
With 375cc Mentor moderate profile breast implants, this 5'8", 129 pound patient had a very nice post-operative result.
Back to Top