Breast Revision to Correct "Bottoming Out" in the Right Breast
*Keep in mind that each patient is unique and your results may vary.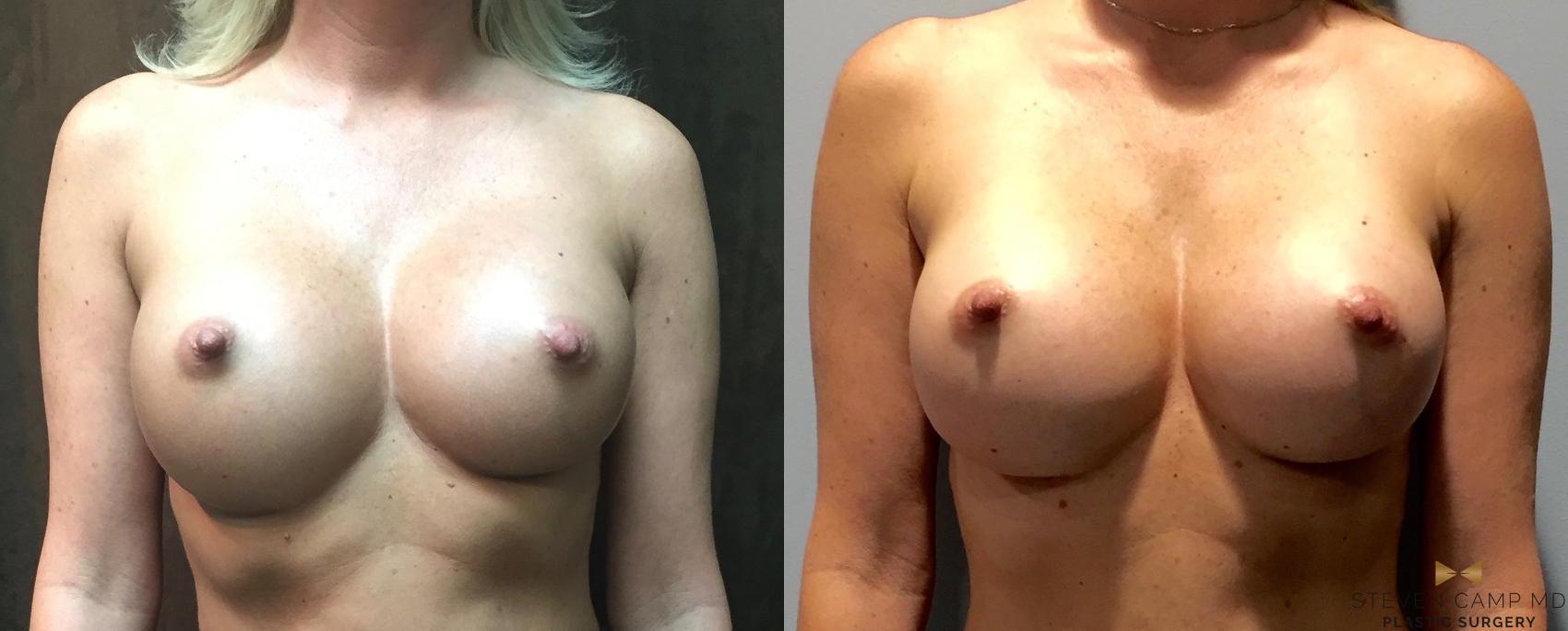 Before & After

At 35 years old, this patient experienced a "bottoming-out" after breast augmentation leading to the need for breast revision surgery. With this, Dr. Steven Camp moved forward with breast revision surgery maintaining Allergan 385cc breast implants and avoiding implant exchange. Dr. Camp used internal stitches to recreate the inframammary fold/breast crease leading to a lifted and improved breast silhouette.
The patient's pictures were captured 12 weeks after surgery and show a strong improvement on the right side.
To make your appointment for breast revision surgery please call our office at 817-228-4315 or fill out the form below. We look forward to helping you!
Back to Top