42 Year Old Pastry Chef Feels Much Better at the Mixer
*Keep in mind that each patient is unique and your results may vary.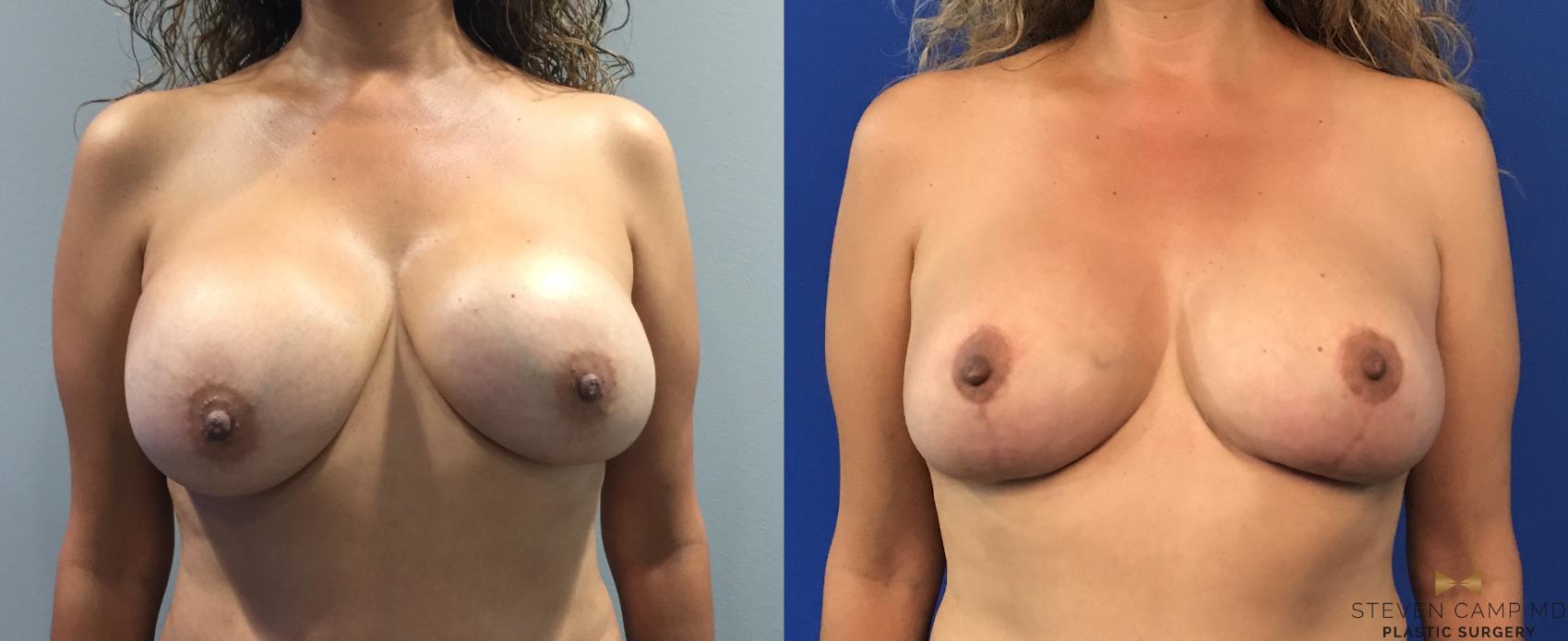 Before & After

Her implants were placed over 10 years ago and this patient was experiecing a breast augmentation look that was no longer attractive and also caused her pain. With a job that demanded physically of her arms and chest, this pastry chef was ready for a change to smaller implants and a more lifted appearance. Her choice of reaching out to our practice for breast revision was well recieved as this is a true speciality for Dr. Steven Camp of Fort Worth, Texas. As a surgeon, Dr. Camp understood the physical nature of a job and thus was able to have a great consultation with this patient to understand her post-operative goals. During her consultation, they spent about 30 minutes in discussion then moved to pictures, measurements, and Vectra 3D imaging. Together, they chose Sientra 335cc silicone gel breast implants.
Surgery was performed by Dr. Steven Camp at a Fort Worth accredited hospital. During surgery, Dr. Camp removed her old breast implants, revised her breast pocket, placed new breast implants and lifted the breasts. Her outcome was beautiful and is captured at just 4 weeks after surgery.
To make your consultation for breat revision please call our office at 817-228-4315 or fill out the form below.
Back to Top