Rhinoplasty in a Young Professional
Rhinoplasty in a Young Professional
*Keep in mind that each patient is unique and your results may vary.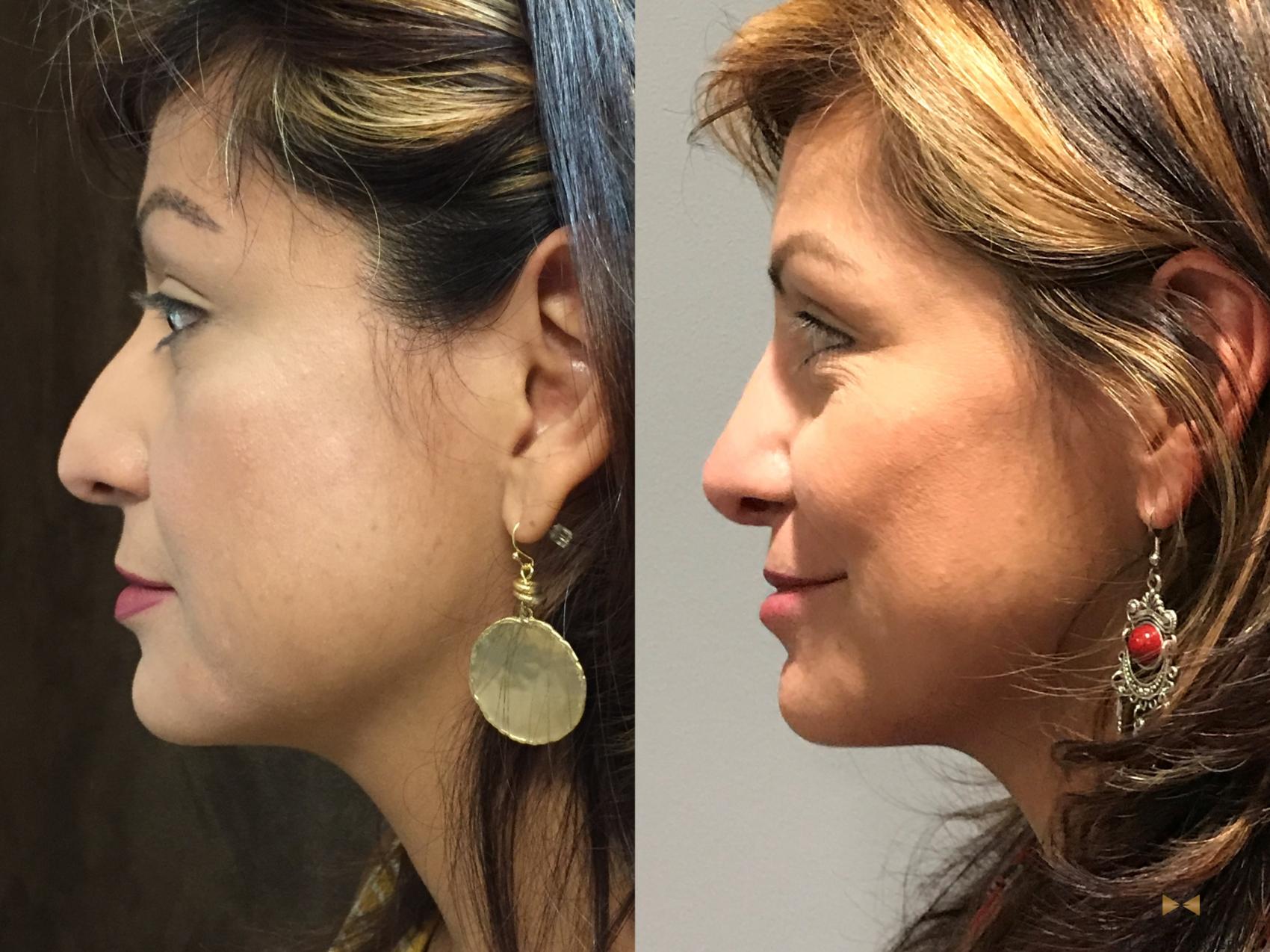 Before & After

This patient approached our office to achieve a softening and overall shaping of her nose through rhinoplasty surgery. Her before and after photos show that she still looks like herself before, only improved. As Dr. Camp says, "we aren't looking to put patients in the Witness Protection Program."
Her rhinoplasty surgery was performed in Fort Worth at an accredited outpatient surgery facility. She was able to return home just a few hours later under the care of her family. Within about 7 days her bruising subsided and she was able to return to work.
To discuss rhinoplasty surgery with Dr. Camp please call our office at 817-228-4315 or fill out the form below.
Surgeon: Steven Camp M.D.
Back to Top