Facelift & Necklift Surgery Plus Fat Grafting Provides a Beautiful Result for This North Texas Woman
Facelift & Necklift Surgery Plus Fat Grafting Provides a Beautiful Result for This North Texas Woman
*Keep in mind that each patient is unique and your results may vary.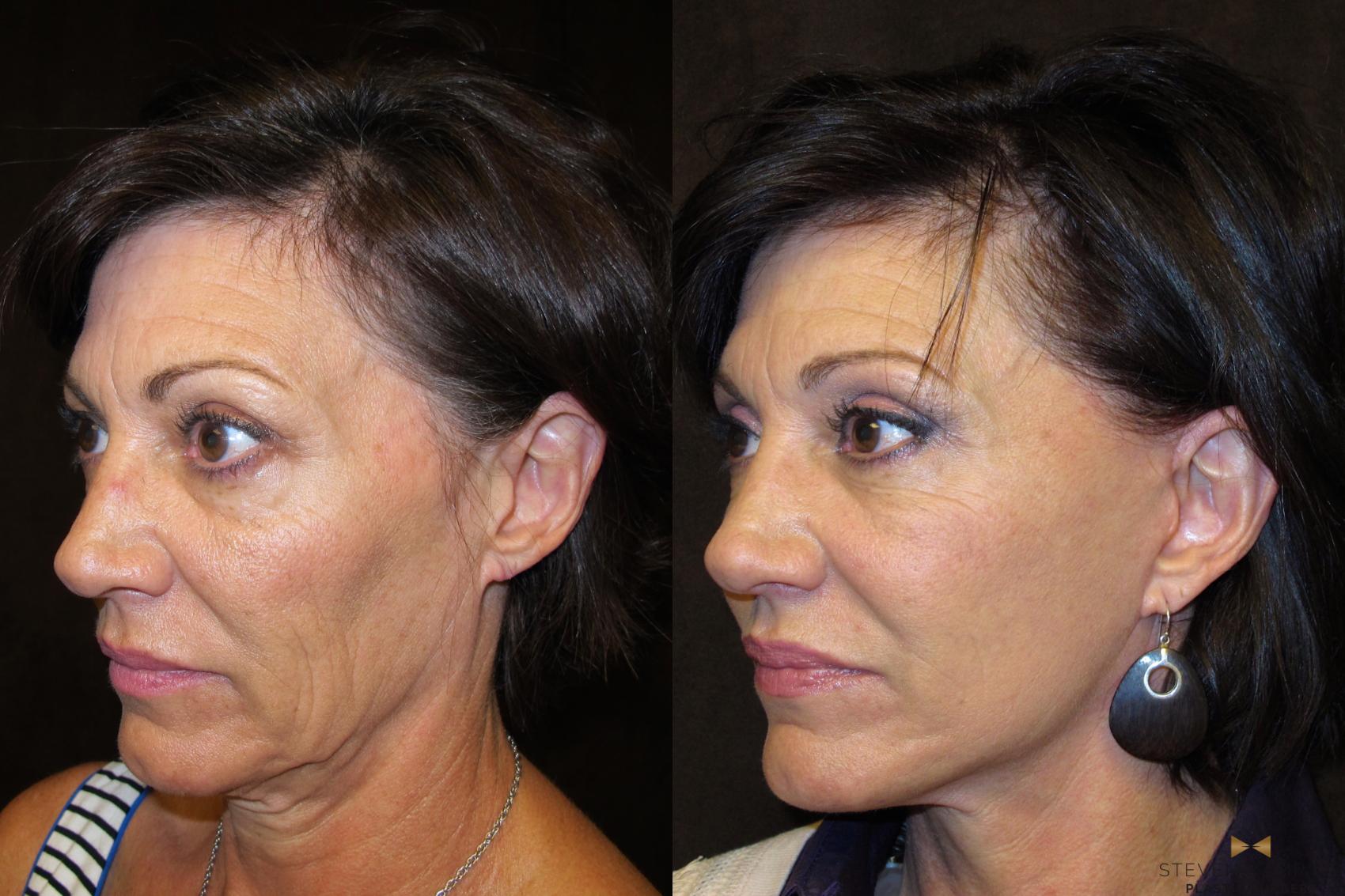 Before & After

At 57 years old this patient is already quite beautiful but was hoping to get back her youthful glow through facelift and necklift surgery, thus reached out to Dr. Steven Camp. During her consultation he explained that she was a great candidate for facelift and necklift surgery but should also consider fat grafting of the cheeks and midface to help provide the youthful look she was hoping to achieve. He further explained that as we age, we lose the fat, bone, and skin thickness that we once had in our younger years. And with both fat grafting and dermal fillers we are able to turn back time towards our mid 30s and early 40s.
Her surgery took approximately 4 hours and included a full facelift, necklift, and fat grafting. This combination of procedures provided a harmonious rejuvenuation of the face and neck. She now has an improved neckline and youthful cheeks.
Her post-operative pictures were taken at 12 weeks yet she continued to see improvement in facial aesthetics over the coming 12 months.
To schedule your consultation with Dr. Steven Camp, please call our office at 817-228-4315 or fill out the form below. We look forward to helping you find your youthful glow again. #HappyCamper
Surgeon: Steven Camp M.D.
Back to Top