Steven Camp MD Plastic Surgery & Aesthetics
3416 Lovell Avenue, Suite 200
Fort Worth, Texas 76107
Phone: (817) 228-4315
Fax: (817) 719-9323
Monday-Friday: 9 a.m.–5 p.m.

Allē™ Aesthetic Rewards Program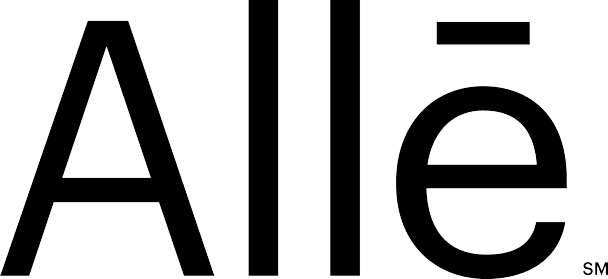 We love thanking our #HappyCampers for choosing Camp Plastic Surgery and becoming part of our family. One of the ways we do this? Offering a way to earn discounts on the treatments and services you love most with the Allē aesthetics rewards program from Allergan®. Earn points on your favorite treatments, such as JUVÉDERM® and BOTOX® Cosmetic, CoolSculpting®, CoolTone® and SkinMedica® skincare products, and even on Natrelle Gel Breast Implants. You can also save on certain non-Allergan services and products and receive information about promotions and services at our Fort Worth, TX, med spa before anyone else.
Not only will you enjoy the great results you count on from Dr. Steven Camp and his team, but you'll save money just by coming in for the services you already can't live without.
How Does the Allē Program Work?
It's easy to earn points with the purchase of your Allergan favorites such as BOTOX, fillers, SkinMedica products, and CoolSculpting once you've signed up to be an Allē member. What makes Allē even better than its predecessor, Brilliant Distinctions, is that you can also collect points on some non-Allergan services and products.
You earn points every time you visit our practice, and you can redeem them immediately or save them in your secure online wallet for future use. The more treatments you get, the more points awarded and the more you save.
How Do I Join Allē?
If you're an existing Brilliant Distinctions member, you can use that account to sign up for an Allē membership. If you're new to our aesthetic rewards program, sign up with Allē directly. We encourage you to call us at (817) 228-4315 with any questions you have about creating an Allē account.
Save on Allergan Aesthetics brands
Points last 12 months
Earn points on a variety of in-office products and treatments
Customized offers
Coupon-less redemption
Curated content
How Do I Use Allē Points?
The next time you visit our office after creating an Allē account, let one of our staff members know you're an Allē member, and we will enter your points into the program's system. Keep track of your account balance online and log in often to see exclusive offers, personalized rewards, and more in your account.
Using your Allē rewards is as simple as 1-2-3:
Visit us for treatments such as BOTOX®, CoolSculpting®, CoolTone®, JUVÉDERM® fillers, and more.
Accumulate points each time you come into our office for treatments.
Redeem your savings as you go or save points for up to 12 months. There's no need for coupons; simply go to your personalized dashboard.
Get On the A-List
Become an A-Lister and unlock Allē's exclusive rewards by earning 1,200 points in a calendar year. This VIP membership includes all of the perks you enjoy with an Allē membership plus these additional benefits:
No expiration on points
Surprise gifts
Be the first to access offers and events
VIP member support
Start With a Consultation
If you have questions about the Allē program and how you can get started, call us at (817) 228-4315 or request a consultation at our Fort Worth, TX, clinic.
Confidence should never be out of reach. Learn more about our patient-centered financing options.